My name is Loris and I'm originally from Switzerland. You know, this little country which is in central Europe and where we have more than one language, yes we do…
French, German, Italian and Romansh are the four languages that we speak. (Mostly German and French). I used to learn Italian and German at school as I am a French native speaker and now I have an insatiable desire to travel all around the world. That is exactly the reason why 6 months ago, I crossed the Atlantic Ocean, to San Francisco, to discover a new country, a new culture and a new way of life. After having taken English Class for half a year, I'm now working at Wcities as an intern for 3 months. A company where I can share my passion for travel.
Even if I really want to discover the whole world, I have to admit that I feel grateful to live in Switzerland which is a beautiful and peaceful country. And particularly the area of Lavaux where I grew up, and that is exactly where I am going to take you today.
First of all, Lavaux is well-known for it's wine of great personality which is one of the best in the country. Indeed, with more than 850 hectares of terraced vineyards stretching for almost 19 miles this wine area is one of the largests in Switzerland. So if you are a wine lover this is definitely the place to visit!
A Taste of Wine
Pinot Noir from the little village of Villette, Sauvignon from Montreux or Chardonne, are some that you must try while you are visiting the vineyards. Swiss wine is not really famous outside the country but it should be! I don't say that because I am a wine lover who is from this part of the country but rather because it is the truth and any oenologists would tell you so.
Lavaux can be compared to the Mosel, a German wine region because of its similar scenery. We can find every sort of wine in the different wineries along Lavaux. Red, white or rosé are appreciated by everyone. The most famous variety is probably the Chasselas grape which is used to produce white wine. I like it a lot because it's fruity and dry. Can you imagine yourself drinking one or two glasses with some Swiss cheese (the perfect match) on a terrace, enjoying the view at the beginning of spring or the warm weather of summer? I am sure you can and I can as well because of having done that more than once.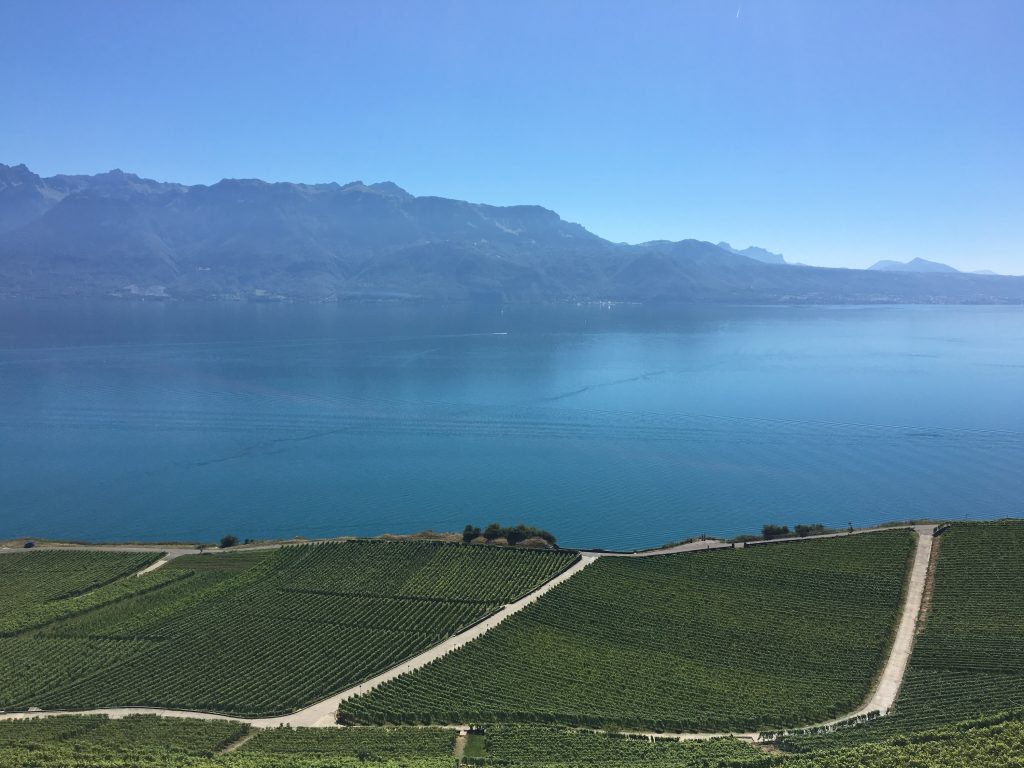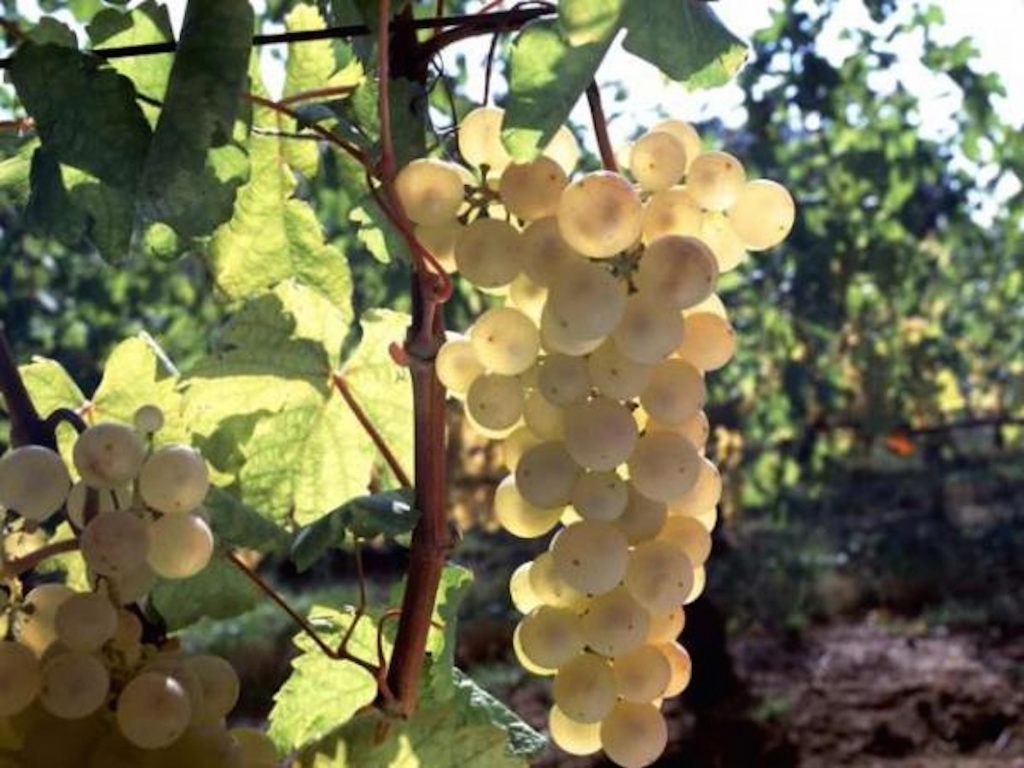 A Taste of Serenity
Either enjoying a good wine with an amazing view over Lake Léman (otherwise known as Lake Geneva but as I am from Lutry I cannot use this name), or just having a walk on a sunny afternoon, Lavaux will satisfy every one of you. Nothing but the view clearly worth it. While you are walking across the little paths, why don't you stop by one of the many little villages surrounding Lavaux? You will probably find some wine-growers who will be very happy to inform you about the vineyard or answer some of your questions. Lavaux starts from Lutry, my hometown, directly to Montreux a touristy city at around 15 miles away. If you are brave enough you can walk throughout (or just a bit is enough) and spend some time there because there is not only Lavaux to visit but also those villages full of surprise and history.
Montreux is a popular nearby city, made famous by the annual Montreux Jazz Festival, the second largest Jazz Festival in the world(!) at which, for example, Stevie Wonder, Pharrell Williams and Lady Gaga have performed. Not only that, but some celebrities used to live in Montreaux like Freddie Mercury and David Bowie. After you have tried a variety of wine, go down to the lake and visit the famous Chillon Castle from the XII century which is one of the most visited attractions in the country.
This part of Switzerland is probably one of the most prestigious. Lavaux of course plays a main role, but not only. If you prefer to hang around the lake you are free to do so. You can easily walk from Montreux to Cully, another village, directly in the vineyard or by the lake. If you choose the second option you can also rent a pedal boat and try to go to France on the opposite side of the lake which is half Swiss and half French. Maybe it is to ambitious… If it's your goal, you should better rent a motor boat and reach Evian and Ivoire which are especially beautiful.
A few miles from Montreux and still near Lavaux, you can go to Vevey. This little city is one of my favourites because less touristy than Montreux. There is also more to do than in my hometown. If you are a movie fan you probably know Charlie Chaplin who used to live there with his wife and his 4 children. From last year a museum about his life has been created. Called Chaplin's World, this amazing foundation take you across the time and through the fantastic world of cinema. But as we are starting spring and the good weather is coming, let stay outside and continue our walk through Lavaux.
A Taste of history
Since 2007, Lavaux has the luck to be part to the UNESCO which is a specialized agency reunited the most beautiful places around the world for their preservation. As I said earlier, Lavaux is surrounded by a lot of small villages. Grandvaux, Epesses or Aran are few of them.
Some of the winegrowers houses around the vineyard date back to the 16th century. It's a constant battle for people who live there from decades to ask for their renovation in a way that doesn't adulterate the landscape. However, all the villages around Lavaux are not so small. Indeed, Lausanne (3 miles from Lutry) is the 4th most populated city of Switzerland. Starting to feel sick of the calm and looking for more life? It is not a big deal, I suggest you to visit this city. If you are keen on history you will certainly be happy. Therefore, there are also a lot of shops or restaurants where you can buy clothes or eat one of the specialities such as a fondue.. Miam. Lausanne often reminds me San Francisco because it is also really steep. Always going upstairs and downstairs, it's good for the calfs! Particularly if you want to visit the gorgeous cathedral which is the biggest in the country, you will have to walk a lot to deserve it!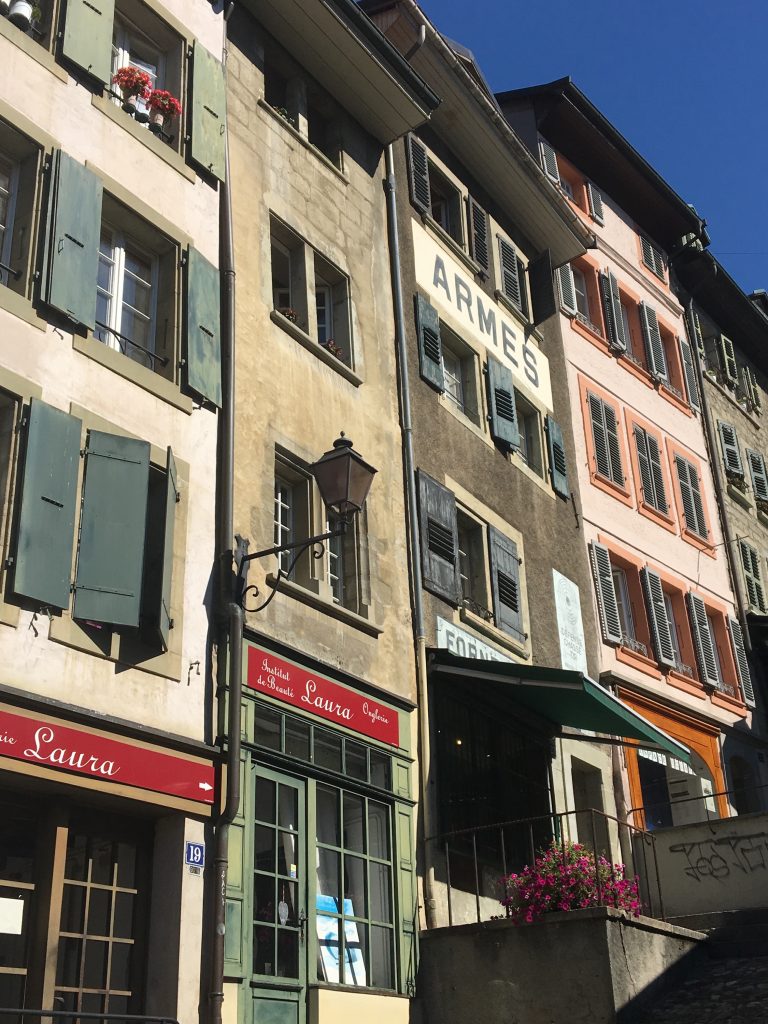 A Taste of Luxury
To conclude, I want to share with you my favourite bar, in the center of Lavaux, which is considered to have one of the best views in the world and I am sure you will see why.
Le Deck overlooks all of Lavaux. I have to admit that the prices are maybe a little expensive but it's worth a visit. When you arrive by car, you are not sure what to expect. You enter to the bar, have a seat one of the comfortable chairs and suddenly the landscape appears totally out of the blue. This view is so breathtaking, that you feel hypnotized and cannot take your eyes off this beautiful scenery.
Please, don't be in a rush if you decide to have a drink there, because when you order your cocktail or glass of wine, which go well with some appetizers, the waiter is certainly going to take forever. But don't panic, just enjoy the moment. You can expect to pay $14 for a cocktail and $10 for a glass of cabernet sauvignon. After enjoying your drink, if you like, you can continue the evening by having dinner just next door at Le Baron Tavernier, (same owner). Unfortunately, I've never been there–too expensive for a student.
I guess that when, in a relatively short time or not, I go back to Switzerland, walking around Lavaux will be one of the first things that I am going to do. These are my roots and even if I am curious about the world I don't think I can deny it one day. As I said I grew up in this area and I was used to spend a lot of time there. Hanging around with friends or winding down after a tiring day. To live near Lavaux makes me feel joyful and it's for me like a way out. So see you there!