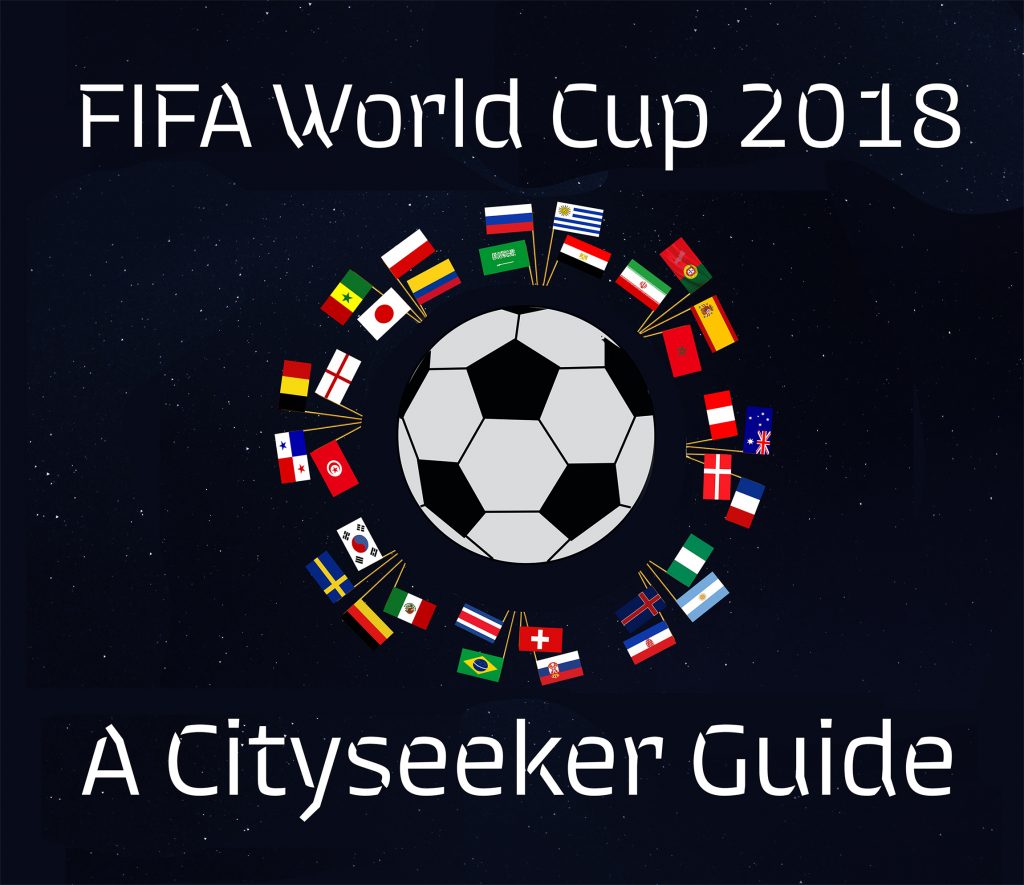 By Nitin Chandran
Gear Up For The Greatest Spectacle on Earth!
The moment that football (and soccer) fans from all over the globe have been waiting for will kick off on the 14th of June in the heart of Russian Federation. The FIFA World Cup is the world's most-watched sporting event and has been capturing the imagination of billions since its inception in 1930.
Russia will be hosting the world's top 32 teams who will be giving it their all in a bid to get a glimpse of gold. Just like the Olympics, the world cup is organized every four years and is assigned its host by the autonomous body known as the FIFA Executive Committee. Russia came through as the most-deserving candidate to host the latest installment of this revered tournament, fending off stiff competition from its rivals in Portugal, Spain, Netherlands, and Belgium.
The hosts are more than equipped to handle an event of this magnitude with an impressive line-up of world-class football facilities that consist of the Otkritie Arena, Krestovsky Stadium, Fisht Olympic Stadium, Kazan Arena, Rostov Arena, Volgograd Arena, Mordovia Arena, Ekaterinburg Arena, Nizhny Novgorod Stadium and the Kaliningrad Stadium.
This year's World Cup comes to our doorsteps without perennial favorites like Italy, along with reigning Copa America champions Chile, Cameroon, Holland and the United States, who spearhead the competition's most notable absentee list.
The official anthem by Nicki Jam featuring the inimitable Will Smith and Era Istrefi has added to the frenzy. Like every World Cup, there will be an opening ceremony to initiate proceedings, followed by the inaugural match between the hosts Russia and Saudi Arabia. The highly-anticipated opening ceremony will feature the likes of Robbie Williams, Anna Netrebko, Denis Matsuev, Albina Shagimuratova and Ildar Abdrazakovwho to name a few, who will be performing a sequence of hit numbers for the spectators in attendance at Moscow's Luzhniki Stadium.
Now, without further ado, let's get to the crux of the matter at hand which is the teams in contention. The competition is divided into eight separate groups, namely A, B, C, D, E, F, G, H; each of which will be containing a total of four different squads.
Unlike its predecessors, this year's World Cup does not feature a definitive 'Group of Death,' which refers to a group that includes at least three powerful footballing nations, meaning that there will be one powerhouse who will be missing out on progressing to the knockout stages. While Brazil, Germany and Spain remain favorites to strike gold once again, teams like France, Argentina, Belgium and England can be counted as the dark horses of the tournament.
The world cup has never been short of star power, so here's a list of top players to watch out for this time around.
Here's the 2018 Group Stage schedule so that you don't miss out on any of the action. For the Knockout Phase we recommend you check https://eventseeker.com/ for regular updates.
June 14th:
June 15th:
June 16th:
June 17th:
June 18th:
June 19th:
June 20th:
June 21st:
June 22nd:
June 23rd:
June 24th:
June 25th:
June 26th:
June 27th:
June 28th:
We'll be watching to see who lifts the golden cup. How about you?
Do comment and let us know which colors you'll be supporting this month.
Live it up!