Hello Brussels, I never thought I would be in you, but here I am—fresh from a Eurostar trip from London. I brought my friend Nick Savage; he's never been to Europe, so this visit is extra exciting to him. I hear you have waffles and fries? Beer too, I do love your beer. And chocolate, of course—who can forget? Oh, right and you have mussels! Holy cow Belgium, is there anything else to do besides eat?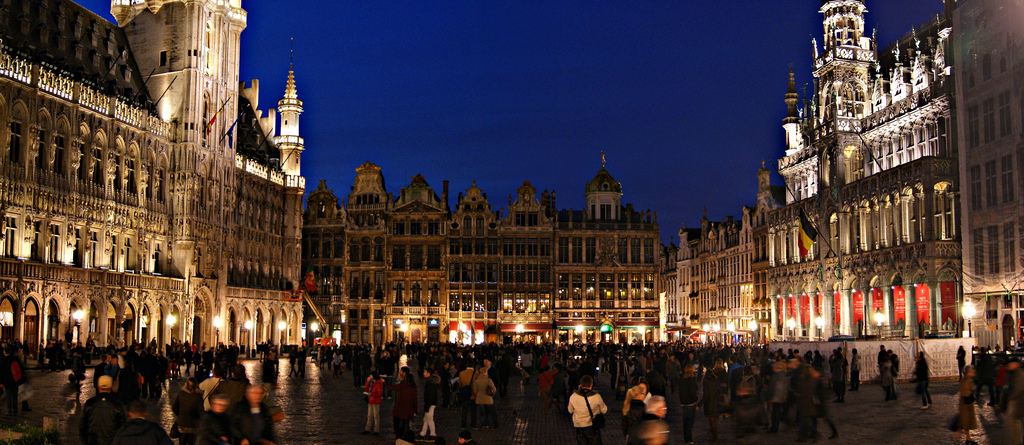 The Magnificent Grand Place in Brussels
Three days in Brussels was a perfect break between London and Paris. With no real plans, Nick and I arrived to Gare du Midi expecting some art nouveau architecture and some fries. We did not expect to find a real snacking culture in Belgium that is completely lacking in other parts of Europe (France, Italy—no snacks). In this two-part post, I'll take a look at a couple of the defining foods that make a visit to Belgium a worthwhile experience, especially for anyone who likes to eat.
Waffles
There are two main types of waffles in Belgium: gaufres de Bruxelles and gaufres de Liege, named after their respective cities of origin. Bruxelles waffles are similar to the types of waffles Americans are accustomed to eating. They are made from a batter similar to pancake batter. Once they are cooked on a cast-iron waffle maker, they are light and chewy on the inside and remind me a bit of funnel cake. Liege waffles are made from dough and are a bit denser. What really makes them special is that they are made with pearl sugar, so when the waffles are cooked, the sugar caramelizes and forms a great sugary crust on the outside.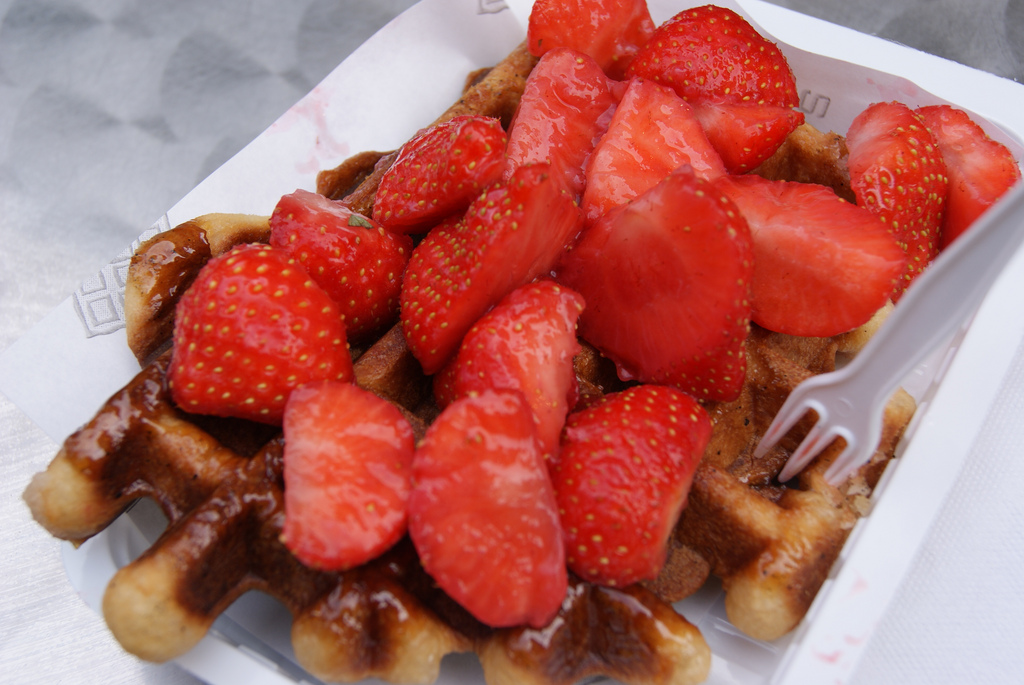 Gaufre de Liege with Strawberries
Upon arriving in Brussels we immediately sampled both types, plain, just to be fair and objective. Liege waffles were absolutely our favorite; I don't think we even bothered with gaufres de Bruxelles after that initial taste test. Nick wisely declared that a proper waffle is neither a cake nor a cookie, but rather something in between. Sure, the Liege waffles we had were good enough to eat on their own as we wandered through the Grand Place, but who could resist the seemingly endless list of optional toppings? Fresh fruit, Chantilly cream, Nutella, chocolate, and of course, ice cream. While there are several places to get a waffle in Brussels, especially around the Grand Place, we always ended up at a tiny waffle shop that seemed to be run by a gaggle of teenage girls. Continue reading →