Alba, Scotland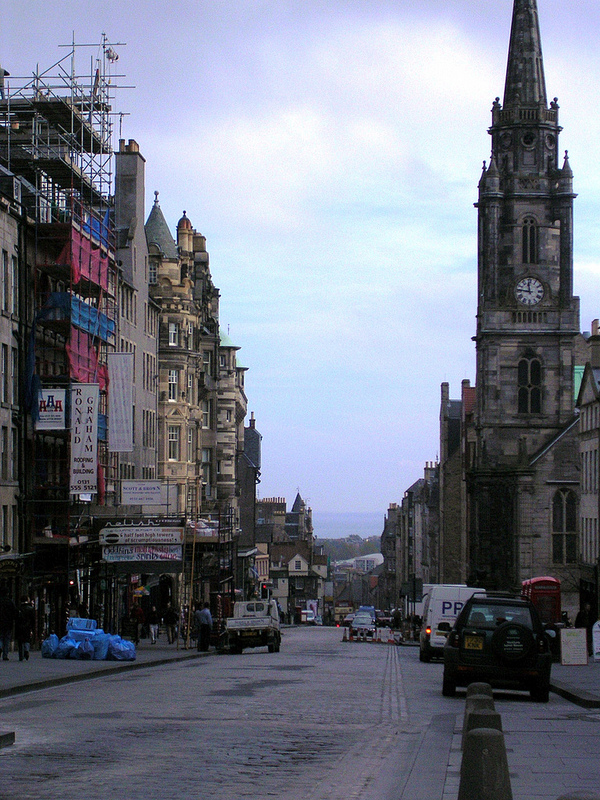 Photo Courtesy of Alba De Santiago
The worst hostel in the world is located in Edinburgh. In a shabby building on Prince's Street, up a interminable flight of stairs is a dirty, drafty, smoky, flea infested place to rest your head for 11GBP per night. My friend Matt and I were traveling around the UK together and arrived at dawn from an overnight bus from London. The friendly tourist agent at the coach station directed us to a nearby hostel and we happily scampered off without asking questions. All hostels are the same, we figured, and by that point in the trip we were well-seasoned backpackers. Or so we thought. We stayed in room H and all the beds in this room had names that began with the letter H. I wish I was making this up, but the name of my bed was "Hell." That should have been a sign. The bedding clearly had not been changed, the showers were drafty and had only lukewarm water. I got sick from spending too much time in the ashy, smoky, lounge area trying to use the coin operated computers to book a flight to Dublin. There were no lockers, no locks on the door. Twice we caught people fiddling with our bags. Nothing was stolen, but I got to be paranoid enough to sleep with my purse under my pillow. Edinburgh itself is a gorgeous city; we were simply dazzled by the castle, the streets of the old town and the natural surroundings. I would love to return to Scotland, but just not as a poor-as-dirt backpacker.
Gianmaria, India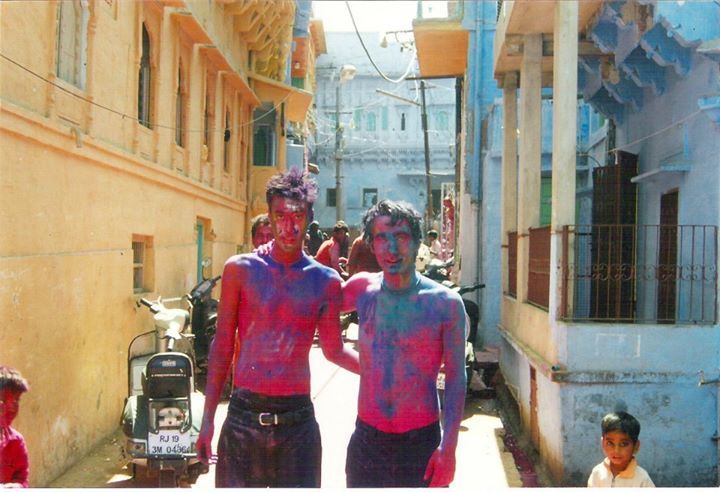 Photo Courtesy of Gianmaria Franchini 
My friend Ko and I are in Goa, India, taking turns driving a Bajaj Spirit scooter from Anjuna to Palolem Beach.  We plan to slip down the coast, sleep on the beach at Palolem and return the scooter in Anjuna the following day.  We barrel down the Mumbai-Goa road, passing palms, beaches, bougainvillea and Portuguese churches.  Ko is a blundering driver, and I encourage him to be careful.  Turning a highway bend a short distance from Margao we are pulled over by policemen.  The police chief asks for our tourist license, although there is no such thing.  I fear we might be manhandled, but Ko negotiates, some money passes hands and we are released.   We switch seats and I take us into Palolem, the Spirit purring beneath us.
On the return trip Ko's driving worsens.  He is more confident and reckless.  On a dirt road 100 yards from the scooter rental shop he revs the Spirit's 60 cc engine.  I see potholes and sand dunes and tell him to slow down.  "Lighten up man," he says.  "Why are you so cautious?" and accelerates.  I feel my annoyance ascend to anger, and the nose of the Spirit slams into a pothole.  We jerk upward and our balance wavers.  Ko panics, and though he wants to brake, he accelerates by accident.  The souvenir stand in our way is held up by wooden poles, and when we crash into them it collapses.  The shell jewelry and leatherwork and silk beachwear for sale rain around us.  We are dazed and floored but unhurt.
Ko is a dear friend, and he had helped avert one disaster. But seeing him surrounded by a mob of merchants who rough him up and wound his thrill-seeking pride, I don't feel sorry for him.  I had told him to be more careful.
Eliza, Hong Kong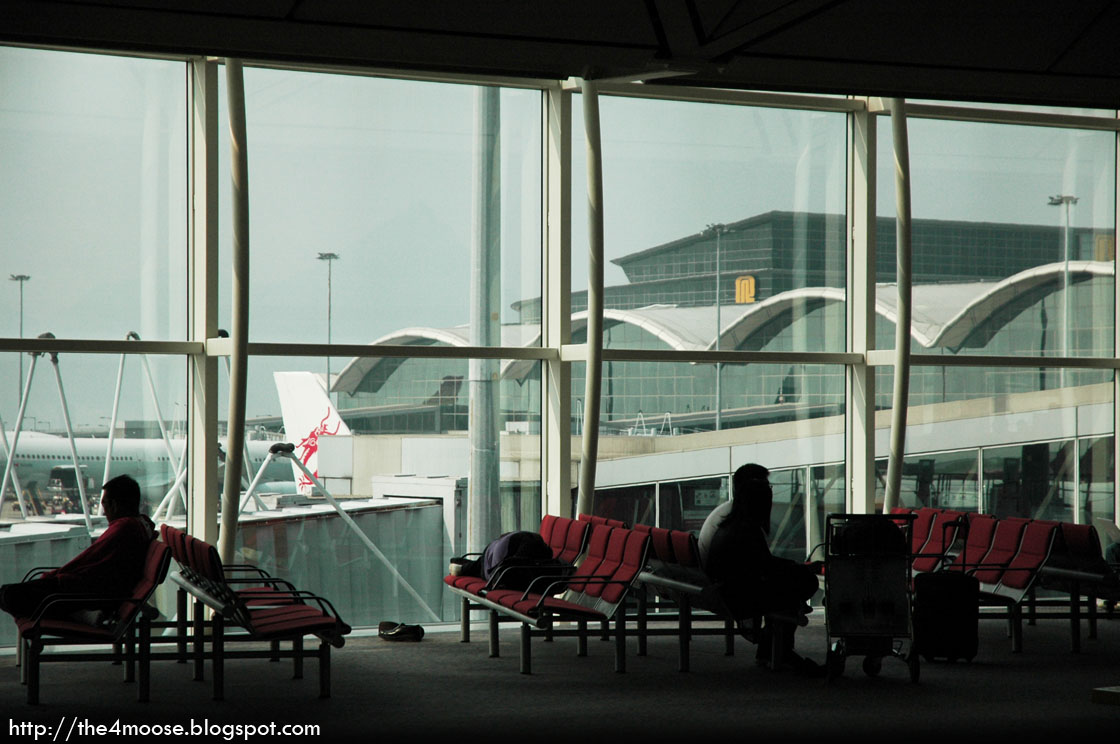 Photo by: Richard Lee, CC 2.0
It was April of this year and I was about to fly from Hong Kong to Shanghai. It was lightly drizzling outside and then suddenly it turned into huge rain storm with thunder and lightning. Guess what the consequence was? My flight was delayed. After seven hours of waiting, it was canceled. However, this was not even the worst part. The next flight assigned to us was also delayed! I spent almost 20 hours at Hong Kong International Airport, and I wasn't the only one. That night, there were nearly 1,000 passengers staying the night at the airport! You can imagine how mad the passengers were.
At first I didn't know if I could find a place to sleep, but then I saw the lounge chairs on the upper floor of the transition area. I couldn't have been happier! Though I was very upset about the flight, those chairs did make that night much better.
Just in case you ever get stuck in the Hong Kong Airport, here are some tips: there quite a few lounge chairs near boarding gates 21, 26, 34, 41 and 61–simply walk along the windows, surely you can find them. You may also want to bring a jacket, because the Hong Kong airport is cold! But don't be too worried about being bored because there are some great shops and a food court where you can find any cuisine! For those who have to spend the night at any airport, I will suggest bringing an eye mask, earplugs and a flight pillow.