California is a dream for travelers. It's a synonym for freedom, a state where everything seems possible. The coast, which is probably one of the most beautiful on earth, is not an exception. Renting a car and riding the mythic Highway 1 from San Francisco to San Diego, driving through Los Angeles, discovering lesser-known, picturesque cities, and exploring some incredible landscapes, that is California. As we want you to have the best experience possible in the Golden State, we listed the top 10 must-see spots that will make for a memorable journey along this spectacular coast.
10 // Santa Cruz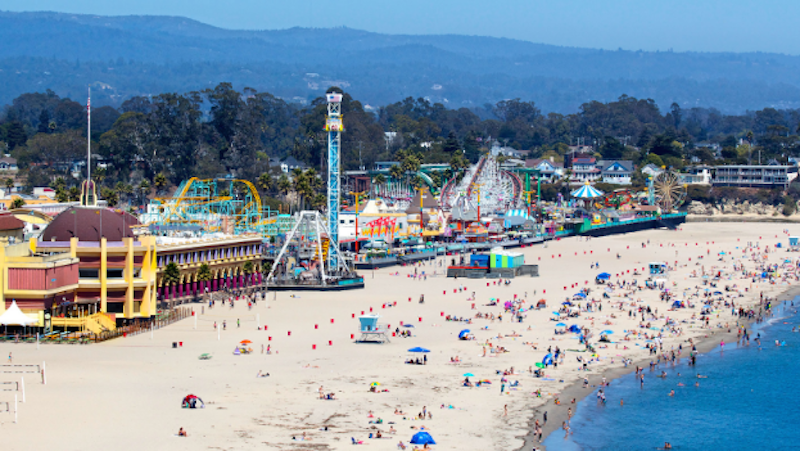 If you're looking for a spot to sunbath and have some boardwalk fun, Santa Cruz will warmly welcome you only 75 miles south of San Francisco. The city is well-known for its iconic pier. No matter what age you are, you'll find something here that will put a smile on your face. But Santa Cruz is much more than this strip of beach and plywood. After the pier, be sure to take in the beautiful Redwood Forest and impressive caves that make up the heart of the city.
9 // Monterey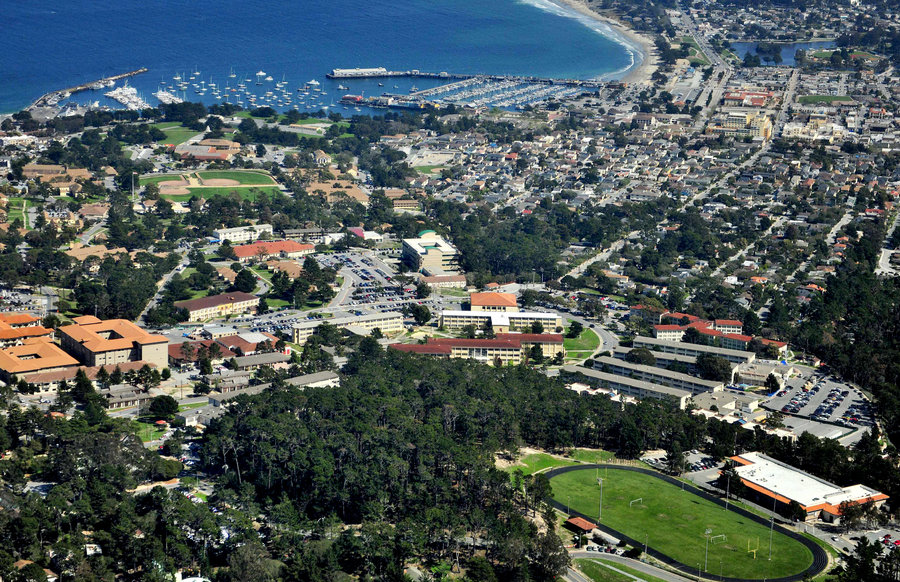 A lot of history belongs to the city of Monterey, a Northern California town situated in the southern edge of the Monterey Bay. It was the property of Spain in the 17th century, prompting one of the only known naval battle on the West Coast in 1818 when Argentina attacked the city to loosen Spain's hold on California. California pledged allegiance to Mexico when it won its independence a few years later, but of course, the US claimed it during the Mexican-American War in 1946. But this city doesn't only enjoy a rich history; it boasts beautiful sandy beaches and a perfect balance of city life and sleepy suburbs. This is the place for tourists who want to discover what California really looks like.
8 // Morro Rock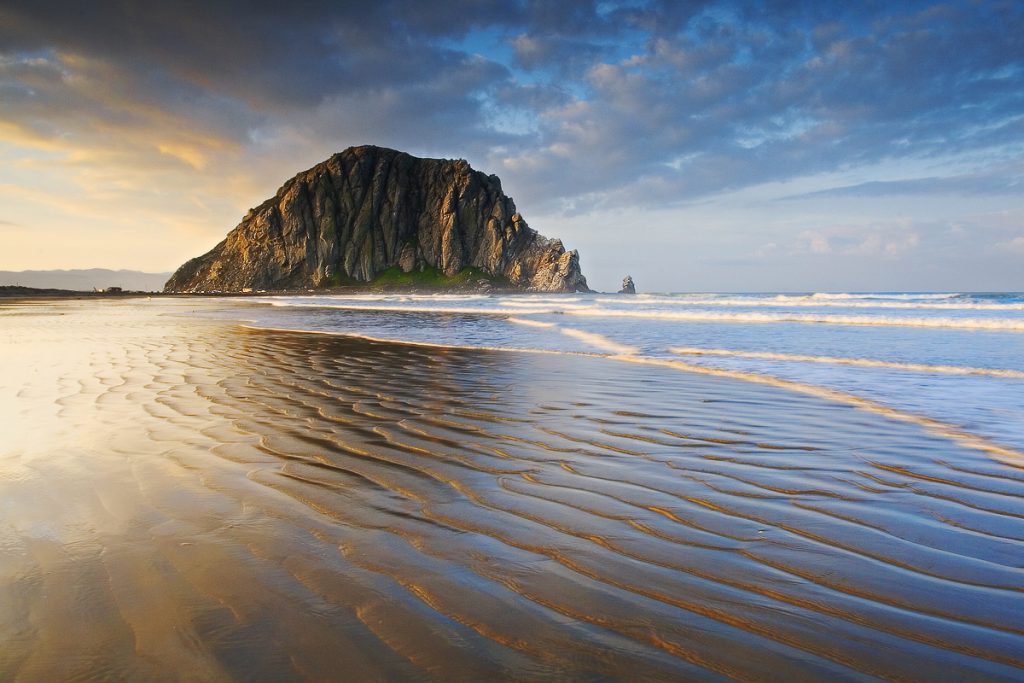 Located in the south of Big Sur, Morro Rock is a volcanic plug that is proudly displayed just off the shore of Morro Bay. Almost like a tiny peninsula, it's connected to the land by a small road that makes it accessible by foot though climbing on the rock is forbidden. Several types of birds nest on the rock including diverse cormorants and gulls species. The place also serves as a reserve for the endangered Peregrine Falcons.
7 // Carlsbad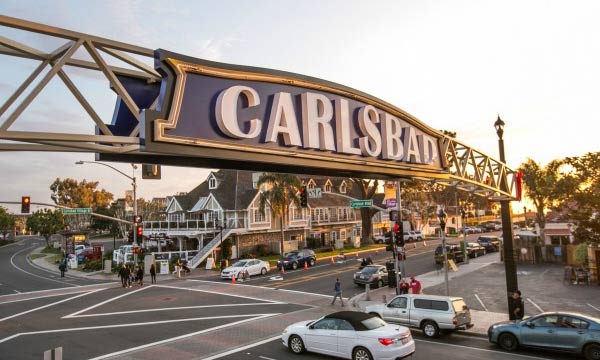 Located in northern San Diego County, Carlsbad is somewhat of a seaside resort city that locals like to call "The Village by the Sea." Not as touristy as Santa Barbara but equally as interesting, Carlsbad enjoys a semi-arid Mediterranean climate. Plenty of cafes and restaurants surround the streets, and as the 5th richest city in the state of California, it's also full of luxury shopping. Seriously, when you enter Carlsbad you automatically smell the air of a very privileged city. Whether you live there, vacation there or simply pass through during a roadtrip, you'll feel like royalty.
6 // Half Moon Bay State Beach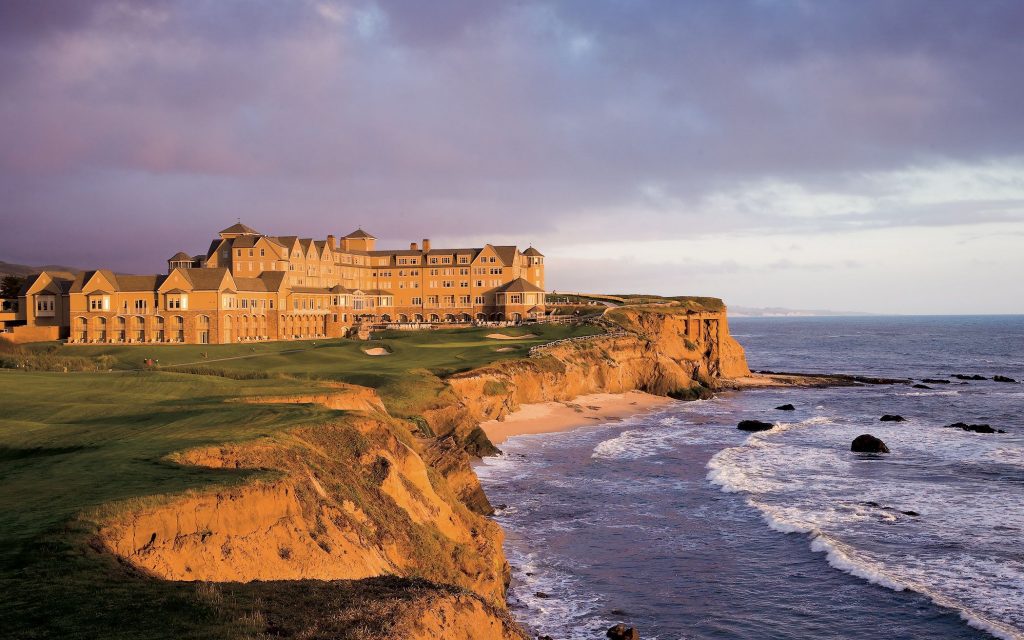 Four miles of protected and wild beaches — that's what the Half Moon Bay State Beach is made of. People enjoy coming to this preserved nature beauty for fishing or just relaxing, enjoying the scenery and sunbathing. If you're a golfer you will appreciate the world-famous course nestled on a cliff. Next to that, and if you want to stay a little longer, the splendid Ritz Carlton is waiting for you for an unforgettable experience where you are going to spend some magical nights with an incredible view over the ocean. If you prefer to get a real connection with the nature and the surroundings, you will also have the option to camp on the beach. In Half Moon Bay, you are guaranteed to live in a series of timeless moments.
5 // McWay Falls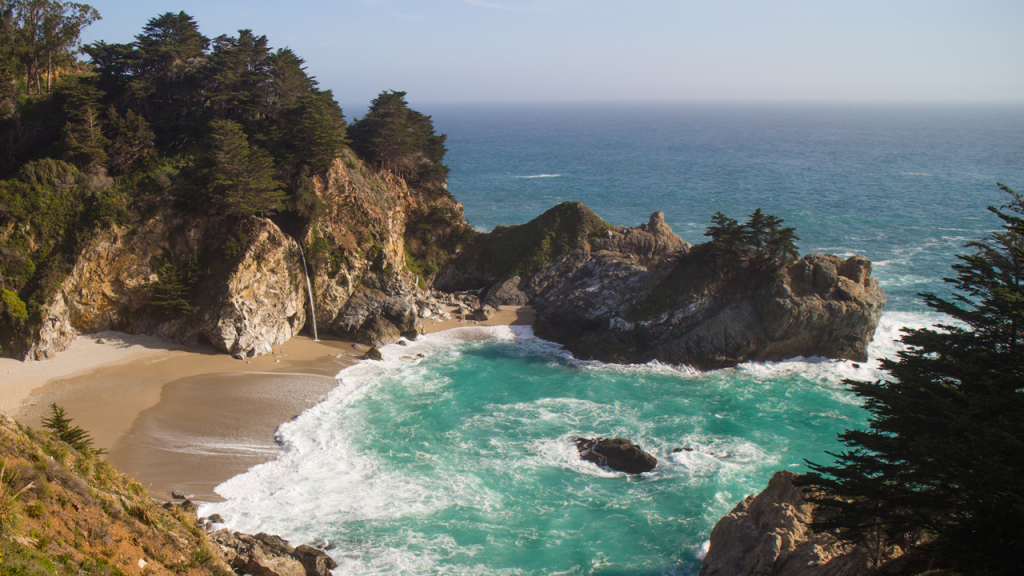 A little further up than the Bixby Creek Bridge but still in the Big Sur area, you'll discover another gorgeous landscape known as McWay Falls. Situated in the Julia Pfeiffer Burns State Park, it features a 24m waterfall surrounded by a wild and green nature. Get your cameras ready to take amazing pictures worthy of postcards. Fun fact: This place was also made popular Eminem, who featured it in his music video for "I Need a Doctor," which has almost 300 millions views on Youtube.
4 // La Jolla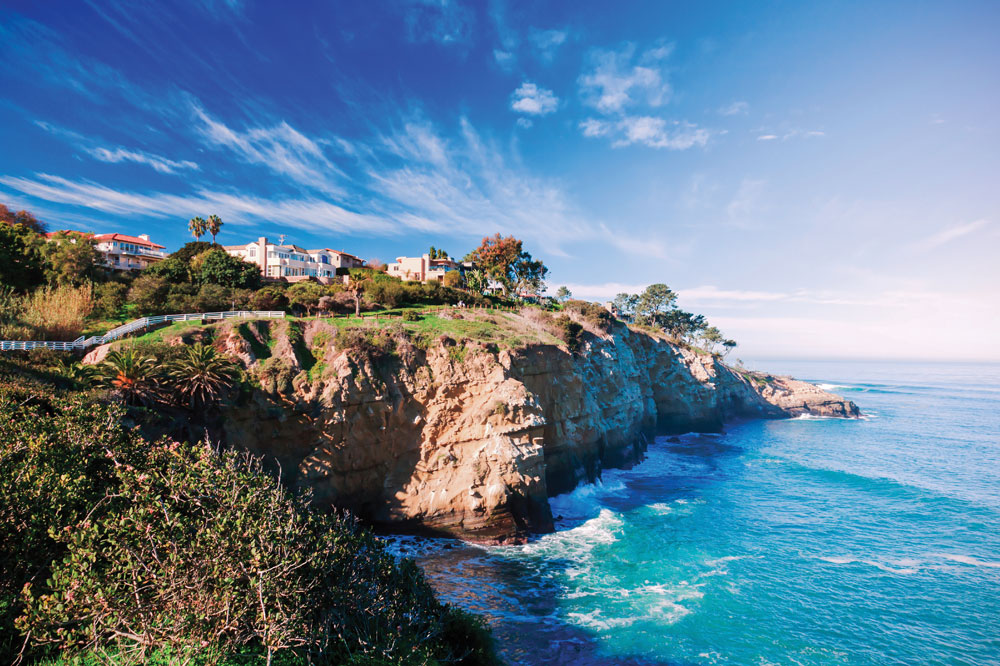 The hilly seaside community of La Jolla is a neighborhood in San Diego. Literally synonym of paradise, it showcases a great variety of boutiques, restaurants and lodging. La Jolla is a lovely place to end your Californian road trip if you're traveling down the coast. It's also the perfect spot for people who want to experiment in an incredible metropolitan area while also being short drives away from some calm, serene nature.
3 // Santa Barbara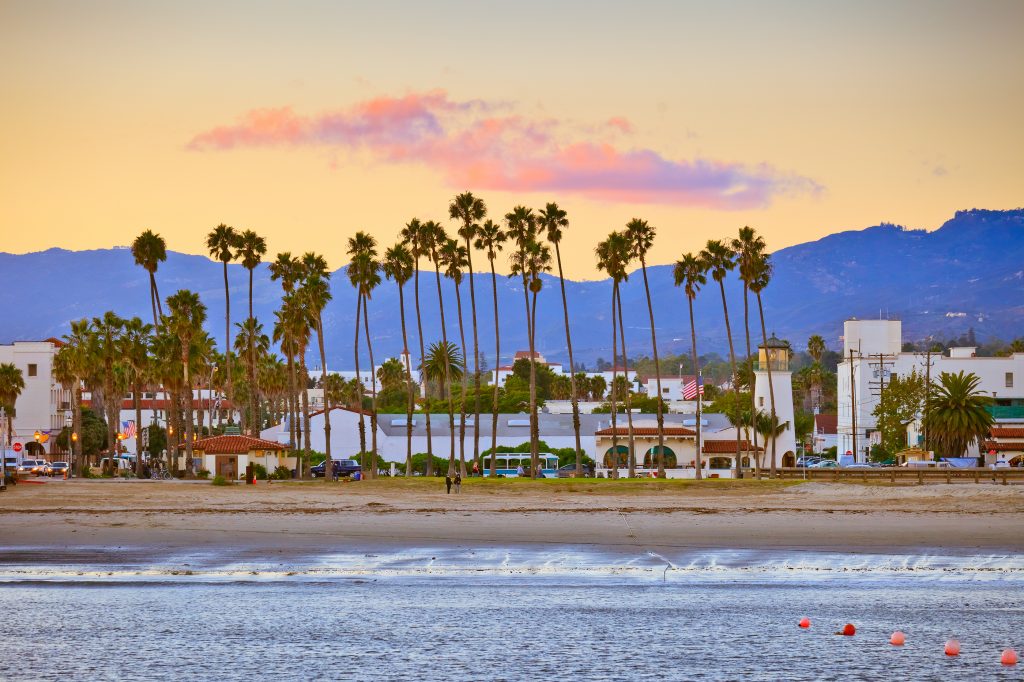 Santa Barbara's reputation is well-establish. As one of the most authentic and charming cities in California, Santa Barbara is a key venue of your journey through the Golden State. With its white houses and colorful shopping streets we have the impression of being transported directly in the south of Spain. But the high palms and the never-ending beach remind us well that we are in California. Whether you enjoy enjoy hiking, nightlight, water sports or fine dining, Santa Barbara is perfect for the whole family.
2 // Brixby Bridge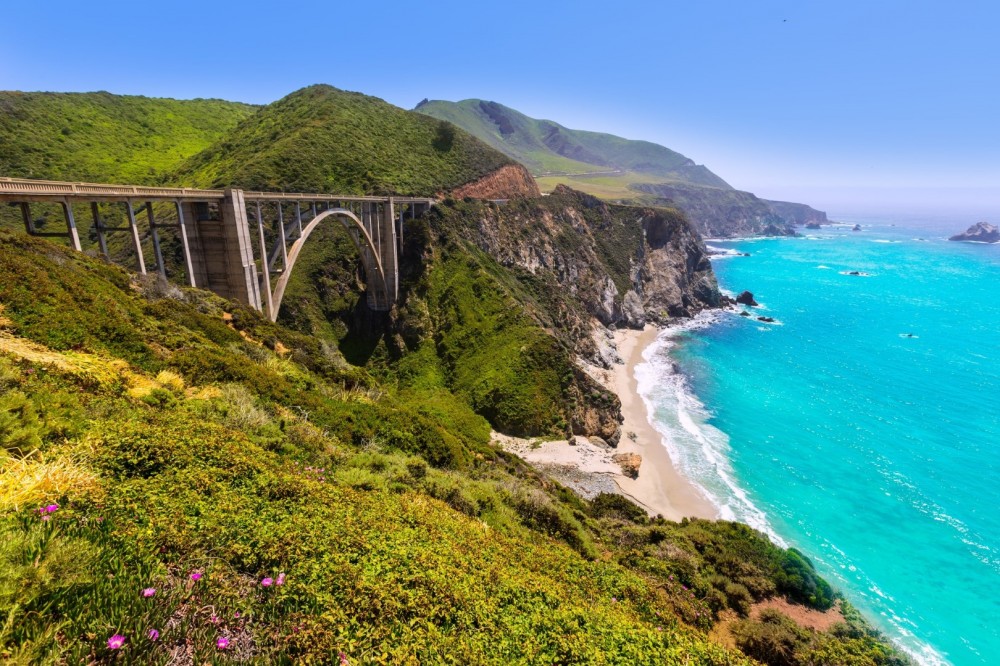 Located in northern Big Sur, The Bixby Creek Bridge is one of the most photographed and mythical bridges in California. The only way to go there is by riding the Highway 1. 120 miles south of San Francisco and 13 miles south of Carmel, the bridge suddenly appears on the twisting road as a beautiful surprise. It is surrounded by luxurious vegetation and faces the west coast with it's expansive blue ocean and picturesque sandy beach. This scenery is truly unique to California.
1 // Carmel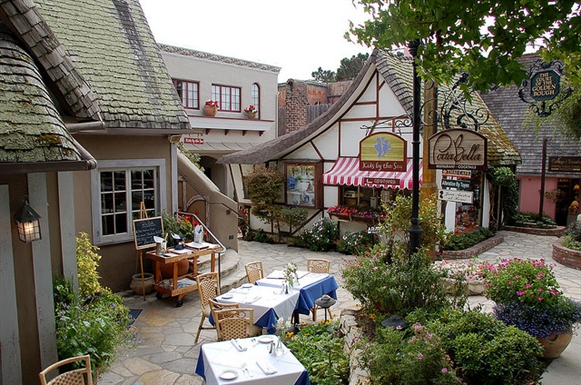 Carmel is probably the most picturesque and bucolic village along the coast. With its iconic brick houses and thatched rooftops that will recall the English countryside, it's hard not to fall in love with this little jewel of a town that seems living out of time. The famous actor Clint Eastwood used to be Carmel's mayor and he still owns a ranch with a hotel and restaurant. In the center of the village, art lovers will find several galleries and little boutiques. Carmel's beach is also one of the most charming in California. In fact, this small city represents the perfect definition for beauty, pleasure and luxury.