Whether you're capping off a hard day at work or catching up with family and friends, you need to check out these SOMA establishments. This diverse downtown neighborhood, located south of Market Street, is frequented by tourists, tech workers, baseball fans, and business people. Out of all the dive bars, sports hangouts and upscale watering holes, here are the top five SOMA bars for happy hour.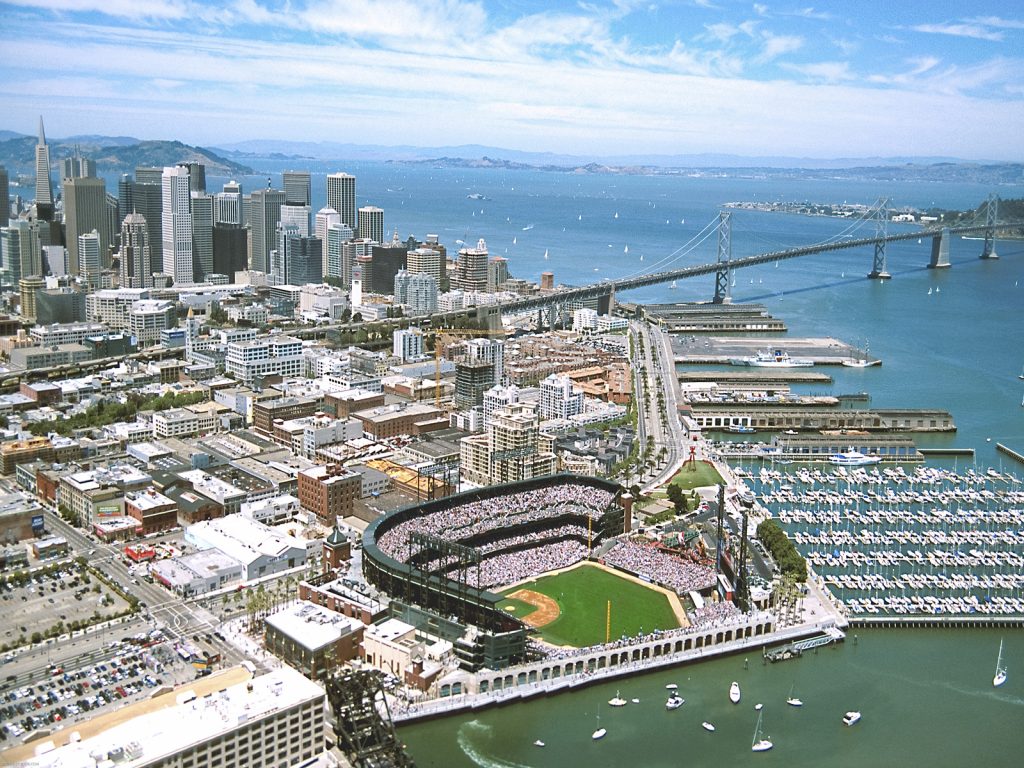 Tempest
431 Natoma St, San Francisco, CA 94103
Walking through a sketchy alley to get one of San Francisco's best dive bars is definitely worth the risk. Tempest is a great place for sports fanatics to catch a game. Inside you'll find newspaper clips of the San Francisco Giants winning the MLB championship in past years and neat art and graffiti hanging on the walls. With Box Kitchen next door for snacks this is a great choice for affordable happy hour. The bar has a good number of TVs for sports fans, and an awesome pool table and video arcade. Its drink combos are a popular choice, including $5 PBR, Hams, or Busch with a shot of Jim Bean or Dickle. If you love tequila, the "Donkey Show," combo only $8 comes with a refreshing pint of Modelo and a shot of Pueblo Viejo Blanco. The "Industry Special," comes with a seven ounce Miller High Life and a shot of Fernet for $5.
Jillian's San Francisco
175 Fourth St. San Francisco, CA 94103
Jillian's is huge and friendly bar with a lunch and dinner menu, a plethora of TVs for watching sports events, plus an abundance of pool tables. It is located right in the heart of the Metreon; it attracts a mixed crowd of tourists, office workers and convention attendees. Walking in, visitors are instantly drawn to a huge TV, while back wall is highlighted by colorful and surreal cartoon figures. The prices are a little high but the bar has an well-priced happy hour Monday through Friday from 3-6 pm which includes $5 cocktails and a wide selection of bottled and draft beers and appetizers.
The Chieftain Irish Pub & Restaurant
198 Fifth St, San Francisco, CA 94103
The Chieftain is an Irish pub and restaurant with a rich history. First built in 1912 and named the M&M Tavern, it was the hot spot for reporters of the San Francisco Chronicle at the time. The pub is one block away from the Metreon and is within walking distance of The San Francisco Center and Moscone. Interestingly enough, a bronze plaque at the handsome mahogany bar says that the bar was built using Belgian castle stone. The pub is great for watching sports and even has live music on certain days. It serves traditional dishes like fish & chips, Irish stew, burgers, salads, sandwiches, and appetizers. The pub has a convenient happy hour from 3-6 pm daily. It's a great place to wind down after work and have a few drinks with colleagues. Of course, it wouldn't be an Irish pub if it didn't have Guinness on tap.
Local Edition
691 Market St, San Francisco, CA 94105
Have you ever watched a scene in a movie in which the characters walk through an alley to a hidden door which leads to a secret bar or club? Well, that is what it feels like to walk into Local Edition; located on busy Mission St. there is no sign, but look for a big clock inside the window. Local Edition is a speakeasy decorated with old news paper clippings and typewriters; it has has an elegant, yet relaxed ambience that makes it a great spot for after-work drinks. Plush red booths are available with reservations; otherwise the bar is first-come, first-serve. Monday through Wednesday you can see live jazz starting at 8:00 pm. Cocktails are priced from $12 to $13 and feature a variety of exotic ingredients. For instance, the "Town & Country," contains white rum, amburana aged cachaca, lime, blanc vermouth, red grapes, thyme, poppy tincture, egg whites, tonic, and is shaken and served on the rocks.
The View 39
39, 780 Mission St, San Francisco, CA 94103
To-die-for View 39 is located on the 39th floor of The Marriot Hotel on 4th street. Once you enter the bar you will see panoramic views of the city from different angles. The bar is open Sunday through Wednesday from 4 pm till 1am and Thursday through Saturday from 4pm till 1:30 am It serves cocktails, craft and bottled beer, food, and wine. It is a sophisticated bar often frequented by business people attending events at nearby Moscone. However, the bar's welcoming atmosphere and attentive servers make it a great place for locals to bring out-of town visitors. The drinks are pricey, but the mesmerizing views of the city bring serenity. Here are some of the small plates of food the bar serves like warm cheesy bread, cage free deviled eggs, focaccia bruschetta, and Strauss family grass-fed meatloaf sliders. Try their Golden Gate cocktail with Jameson, St. Germaine, cranberry, and ginger ale. The bar is stylishly decorated with white leather sofas and marble tables it's truly a refuge from the busy, noisy streets below.