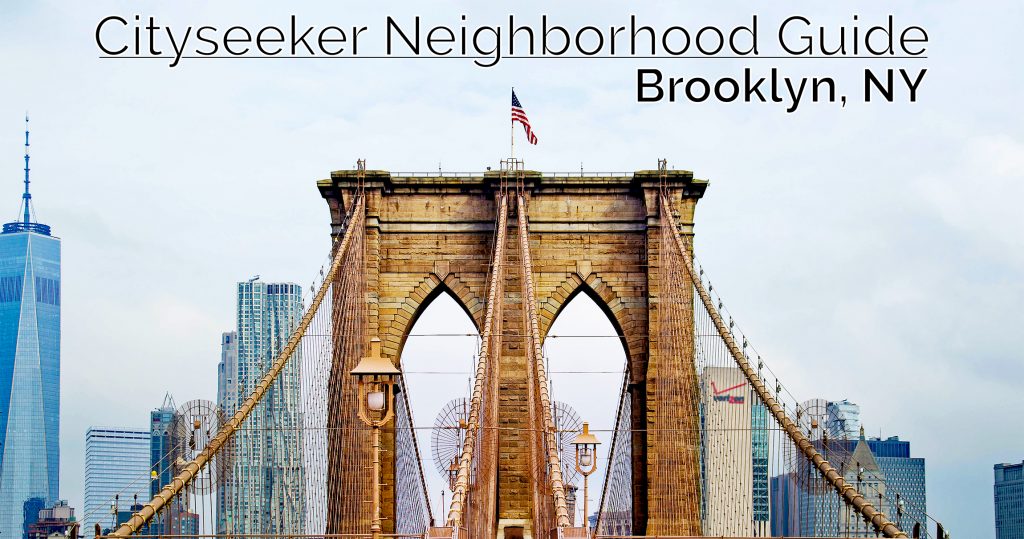 (Source: Public Domain @ Pixabay)
A melting pot of cultures, Brooklyn has brought old-world charm to New York City for centuries. Its mainland is peppered with historic landmarks and the shore allows you to catch a glimpse of the glistening North Atlantic Ocean.
Without further ado, here is our first Cityseeker Neighborhood Guide covering a day in what's arguably New York's most eclectic boroughs. Enjoy!
Ready to get the day started? Dive into a bit of breakfast Americana at the aptly-named restaurant Egg. From an extensive omelet menu to fluffy pancakes and french toast, this place knows how to spoil you with options. Luckily, chances are slim to none that you'll go wrong with any option off Egg's delicious menu.
After a hearty morning meal, head to the Brooklyn Botanic Garden and check out striking water features and the famed Cherry Esplanade. About four miles away is the historic Jane's Carousel promising spectacular views of the famous Manhattan Skyline.
Soak in some culture at the Brooklyn Museum spanning more than 500,000 square feet and home to intricate Egyptian artifacts, European antiquities, Japanese paintings and much more. Some of the many timeless pieces here include the "Bird Lady" sculpture, Gustave Caillebotte's Apple Tree in Bloom and a pair statue of husband and wife Nebsen and Nebet-Ta from the New Kingdom period of Ancient Egypt.
Roam around Fulton Street and indulge in retail therapy. The outdoor "mall" has stores that offer some unbeatable deals.
Since all the sightseeing and shopping is sure to work up an appetite; The River Cafe is the perfect place for a leisurely meal. Overlooking Lady Liberty, this upscale cafe is a Brooklyn landmark offering a contemporary menu. Some must haves include Chanterelle mushrooms-laden Organic Chicken and the honey-infused Crescent Farms Duck. Finish off the meal with a Chocolate Brooklyn Bridge for a sweet end to a sumptuous meal.
Blue Collar on Havemeyer Street is another option if you're looking for a quick bite. This simple burger place offers cheeseburgers with double and single patties, chicken tenders, and handmade shakes.
If you're lucky, catch a show at St. Ann's Warehouse. Known for hosting some of the most inspired performances in Brooklyn, you might run into a celebrity or two while you're there. If rock 'n' roll is not really your thing, you could also pop in at the floating Bargemusic for a classical music concert with the East River rippling under you.
As the night inches closer, Westlight with its elaborate seating, expansive floor-to-ceiling windows and generous views of the glittering twin bridges presents itself as a place to unwind. The cocktail bar has an intriguing menu with options like the cinnamon-infused Sixpence Sling and the Angostura Bitters-charged Firing Squad. Another evening haunt for robust drinks is the Tip Top Bar & Grill a no-frill dive bar that suits the budget-conscious traveler.
If late night hunger strikes then Pies 'n' Thighs serves up staple American fried chicken and sweet pies. Dance the night away at Bembe where potent concoctions and talented DJs keep patrons in high spirits till the wee hours.
Take in the splendor that is Brooklyn and you're sure to come back for more! For more information about the places discussed above, check out our handy Cityseeker Collections feature and try collecting some of your favorite locations around the world!