Recently I traveled to Spain for a two-week vacation. My three traveling companions and I were in agreement that the main objective of the trip would be to eat and drink our way through the country. We visited three main regions: Madrid/Toledo, San Sebastian and Barcelona. With its cheap wine and beer and a wide variety of snacks and meals to fit every budget, Spain is an ideal food-lovers destination. Please enjoy the following photo tour!
COMMON FOODS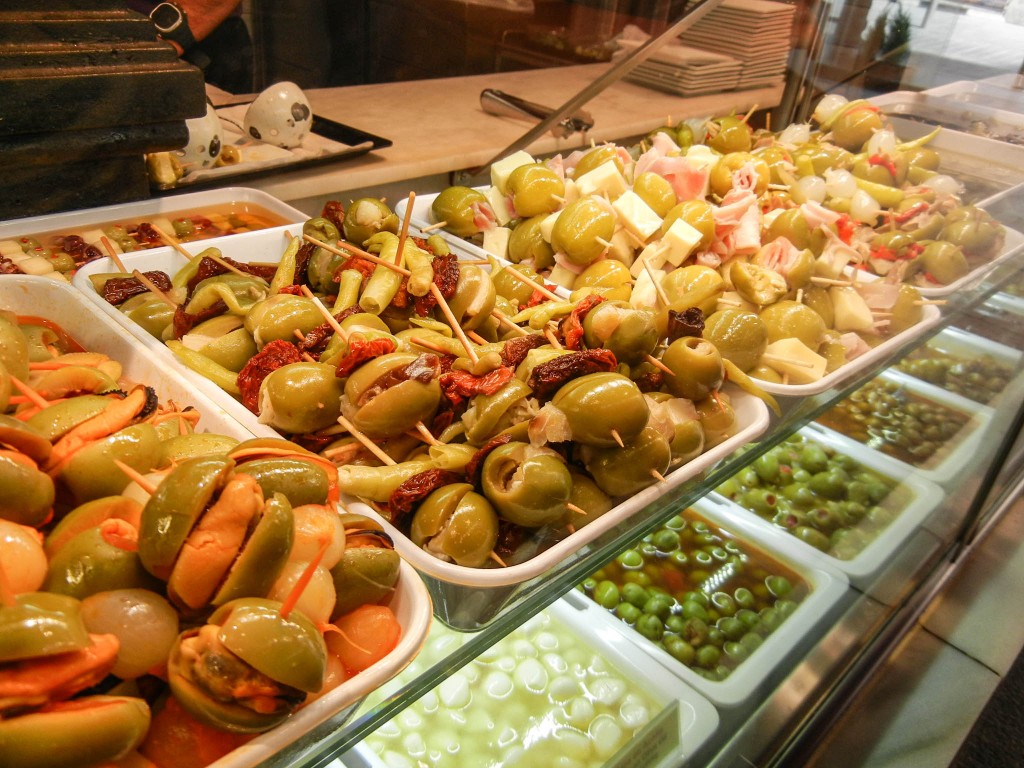 Snacks comprised of olives, pickled vegetables and fish are heavily featured throughout Spain. The trays shown above were in the Mercado de San Miguel in Madrid.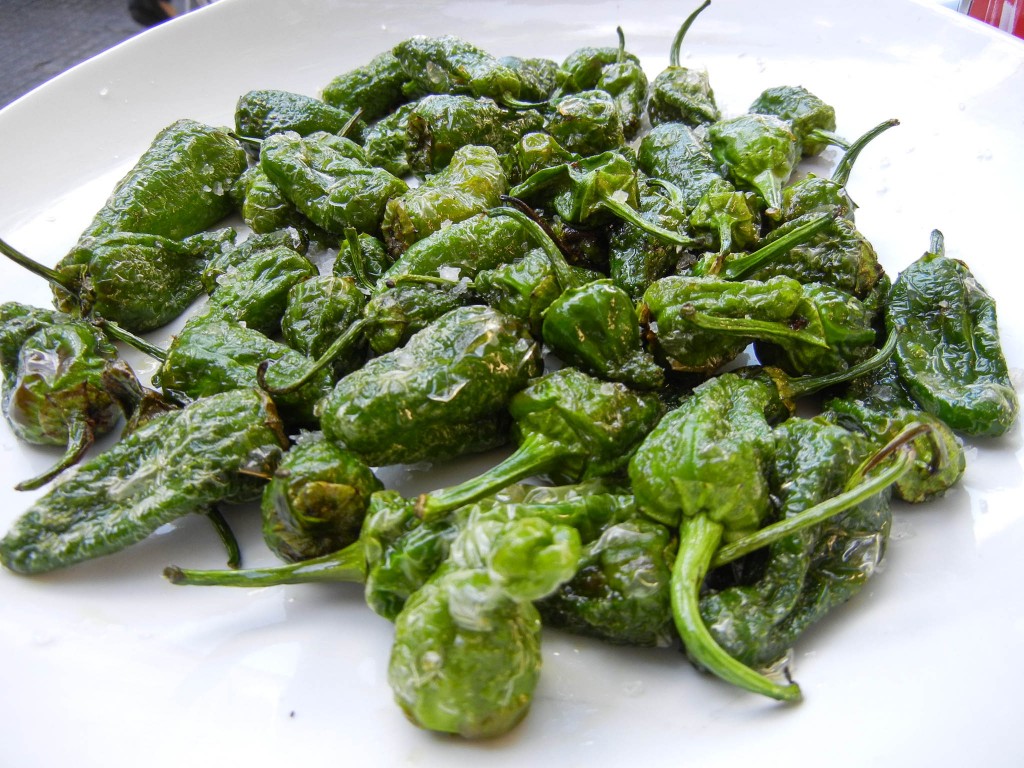 Padrón peppers, also quite popular, are commonly served fried and coated with olive oil and course sea salt. On the spicy scale they are mostly mild-to-medium, although every once in a while you'll find one in the bunch that is tongue-numbingly hot.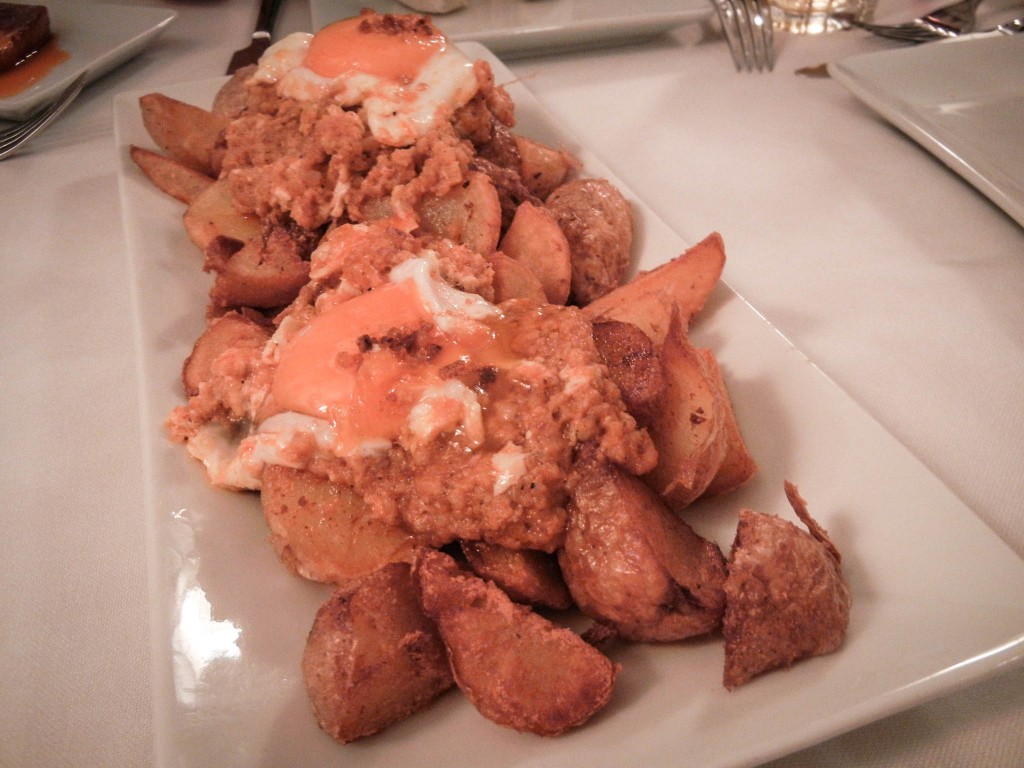 Fried potatoes are also a common dish. The patatas bravas variety comes slathered in a spicy tomato sauce and served with garlic aioli for dipping. The dish pictured above was topped with chorizo "chili" and fried egg.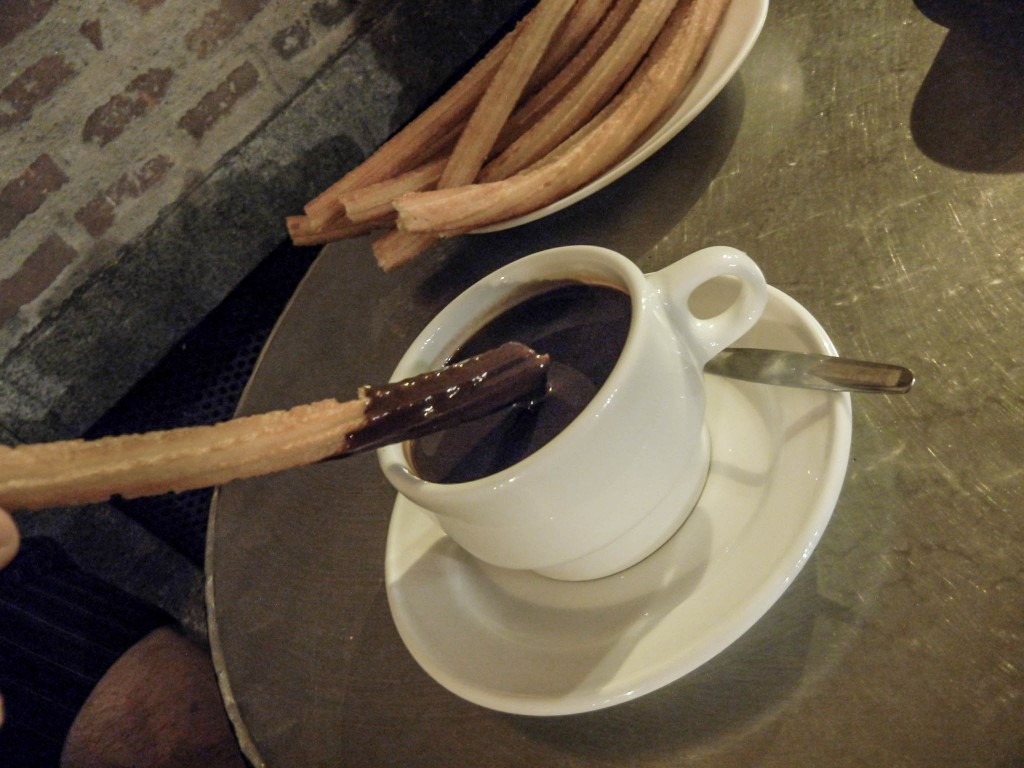 One of the best late night snacks in Spain: churros dipped in hot chocolate. It's important to note that this is not the kind of hot chocolate you find here in the States. Hot chocolate in Spain (and indeed, in many other European countries) is deliciously rich and thick, with a consistency that is less watery and more like fondue.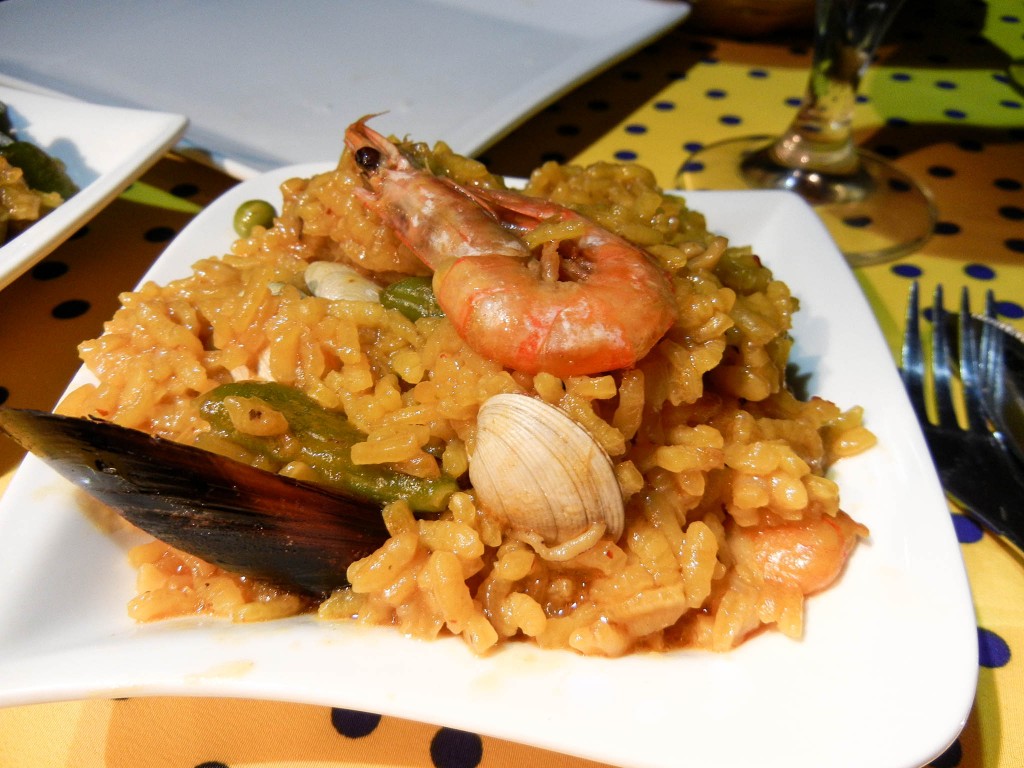 Next up, a Spanish classic: paella. This creamy risotto-esque dish flavored with saffron and meat/seafood is another staple you see everywhere in Spain, although you'll find the best paella in its originating city, Valencia (which we did not visit). Fun fact: authentic Valencian Paella is made with rabbit and snails. Other common types are paella de marisco (seafood, pictured above) and paella mixta (mixed paella, usually with chicken and seafood).
FOR THE LOVE OF PIG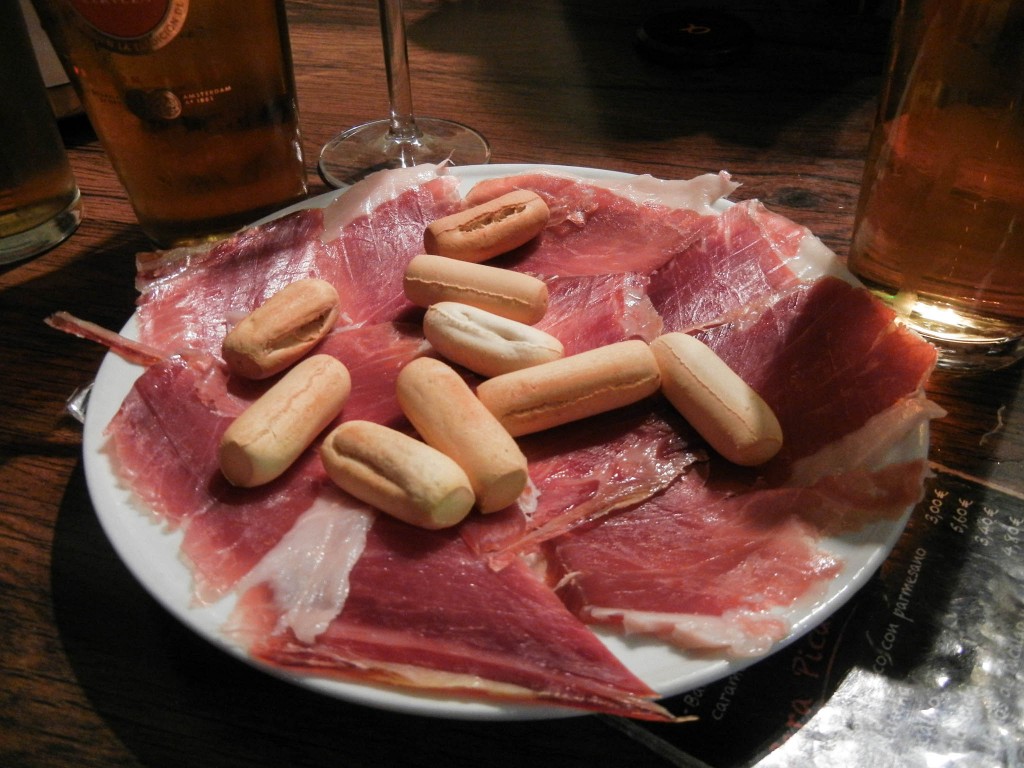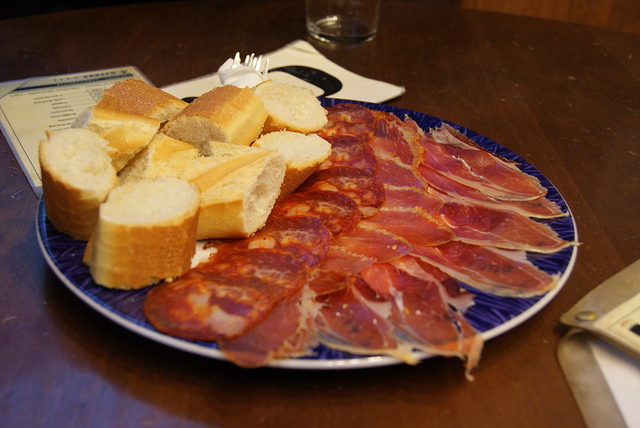 The most prevalent food throughout Spain is undoubtedly jamon: dry cured Spanish ham. To be more specific, Jamón ibérico, from the black Iberian pig found throughout southern Spain and Portugal. You know jamon is big when it gets its own Pringles flavor…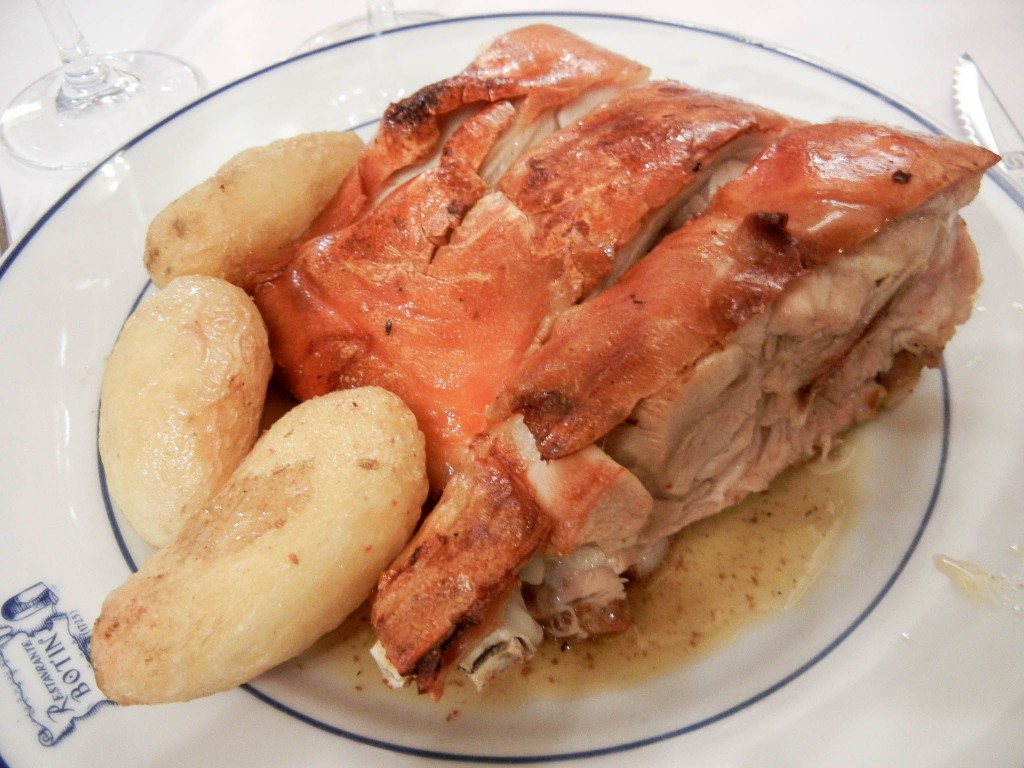 Keeping with the piggy theme, in Madrid, we ate at Restaurante Botin – the oldest continuously operating restaurant in the world, according to the Guinness World Records. Sucking pig happens to be their specialty and it didn't disappoint, with crisp, crackling skin crunching with each bite.
PINTXOS/BAR SNACKS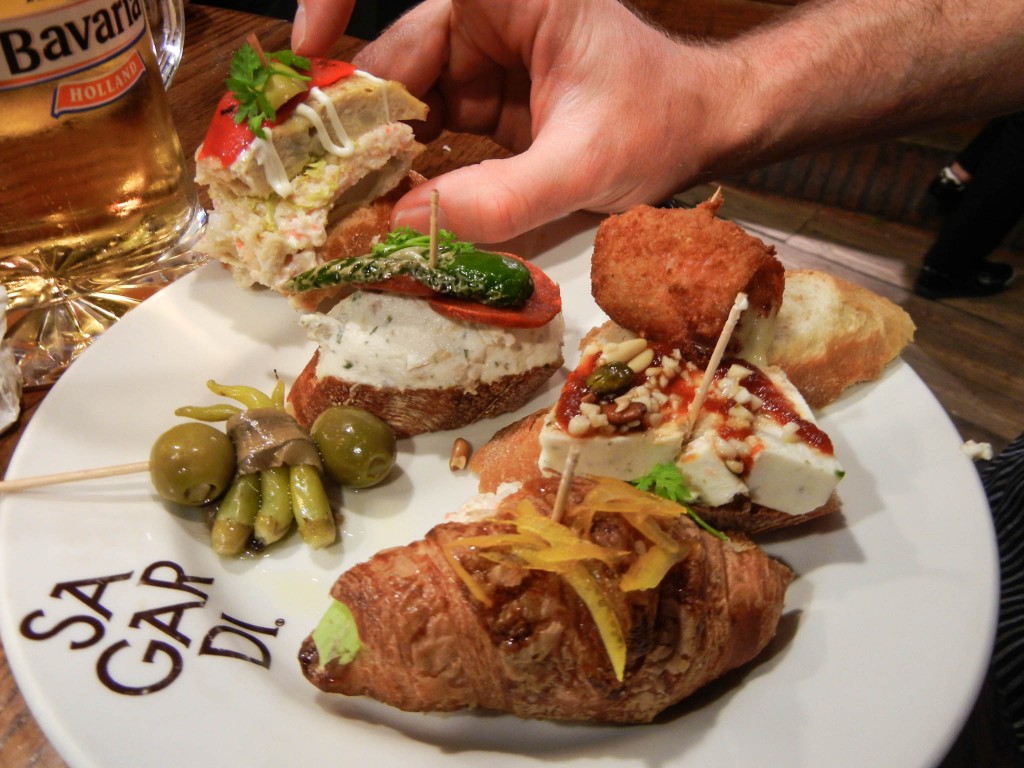 In the Basque country, in particular San Sebastian, almost every bar top is covered in platters of pintxos: bite-sized bar snacks usually skewered by a toothpick onto a piece of bread. They can be very basic or incredibly fancy. Some places charge you based on the number of toothpicks left on your plate after you finish; others make you pay up front after you load up your plate. Prices generally range from 1-3 euros per pintxo.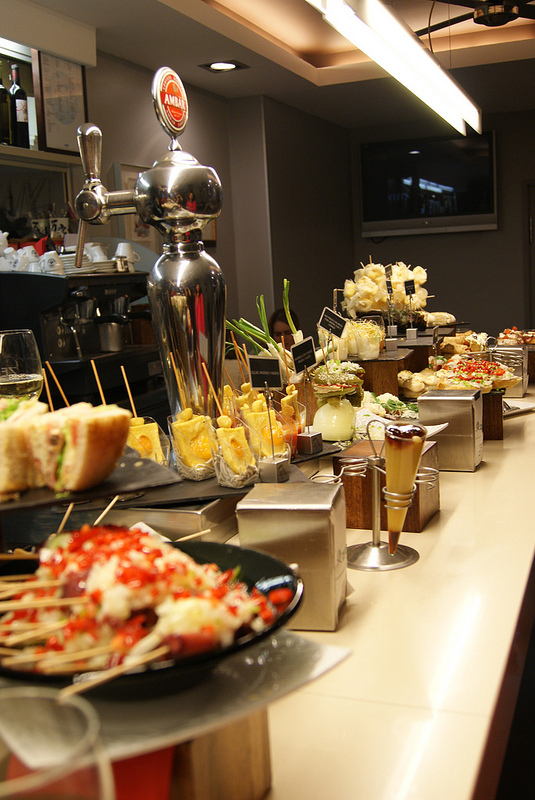 The highlight of our pintxo experience was probably Bar Zeruko in San Sebastian. The pintxos here were the most creative, going above and beyond the simple toothpick-and-bread variety.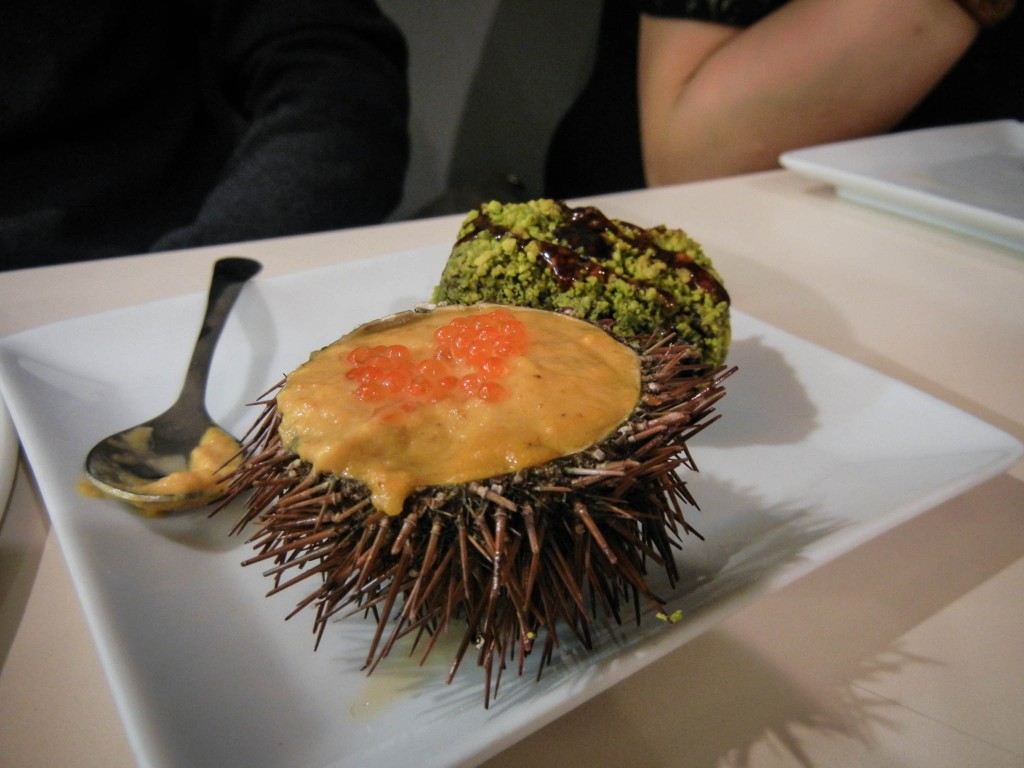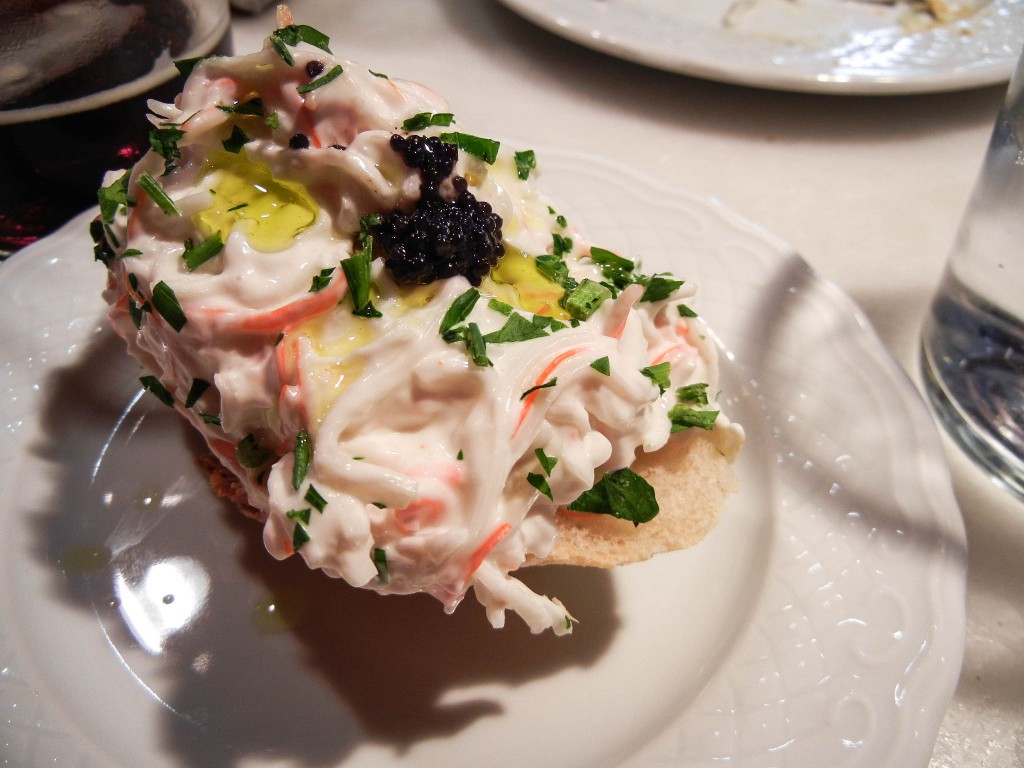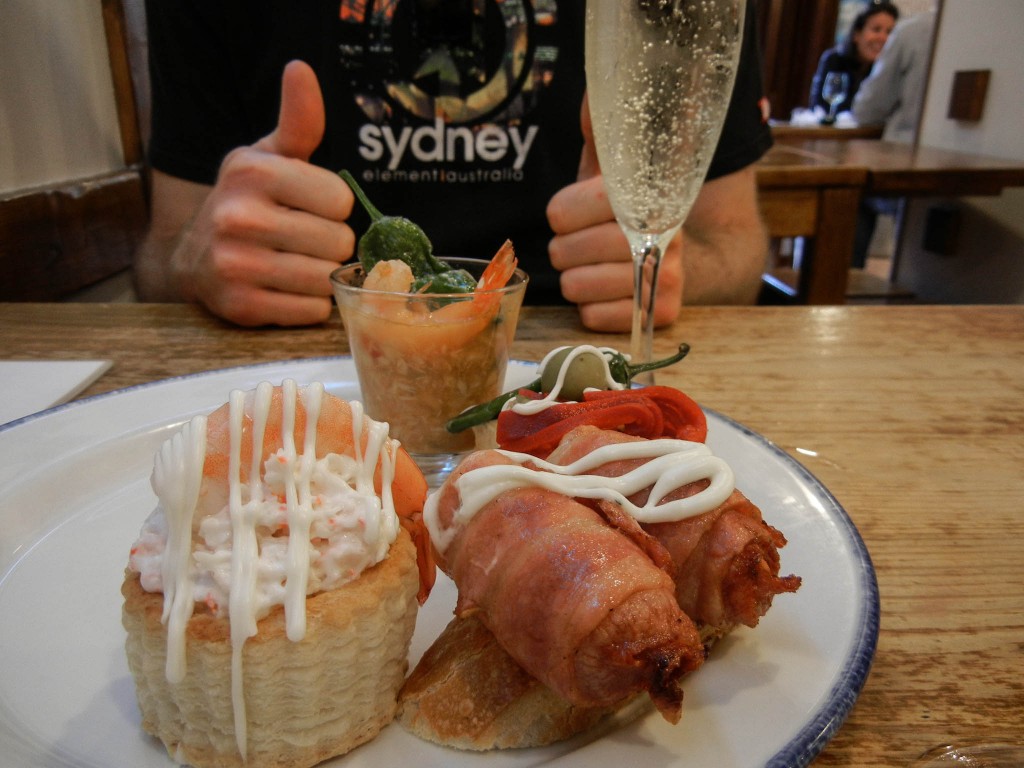 MOLECULAR GASTRONOMY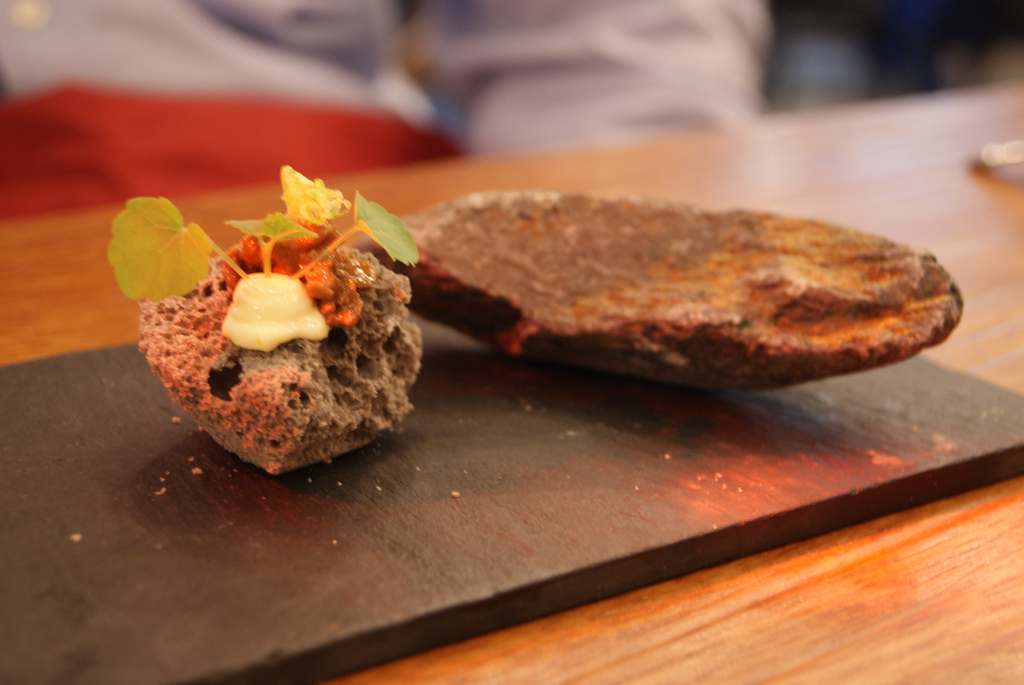 Spain has a large quantity of restaurants which feature experimental cuisine. The term "molecular gastronomy" best describes the food and cooking techniques at these places, where dishes are transformed, deconstructed, and more or less are not what they seem. I was lucky enough to visit two such restaurants: Akelaŕe in San Sebastian, and Tickets in Barcelona. The former boasts three Michelin stars and the latter is run by the Adrià brothers of the famed (though now closed) elBulli. Our dining experiences were entertaining and delicious, although definitely a splurge in both cases. Check out this sampling of photos of things that were as fun to stare at as they were to eat (hover over each picture to see a description).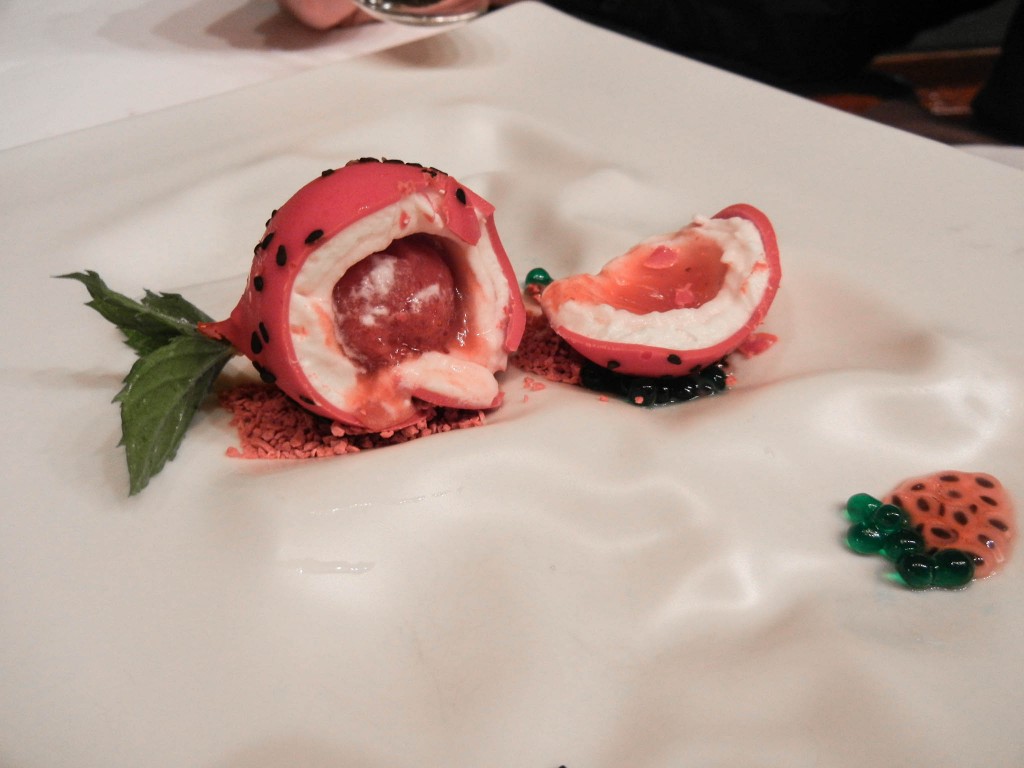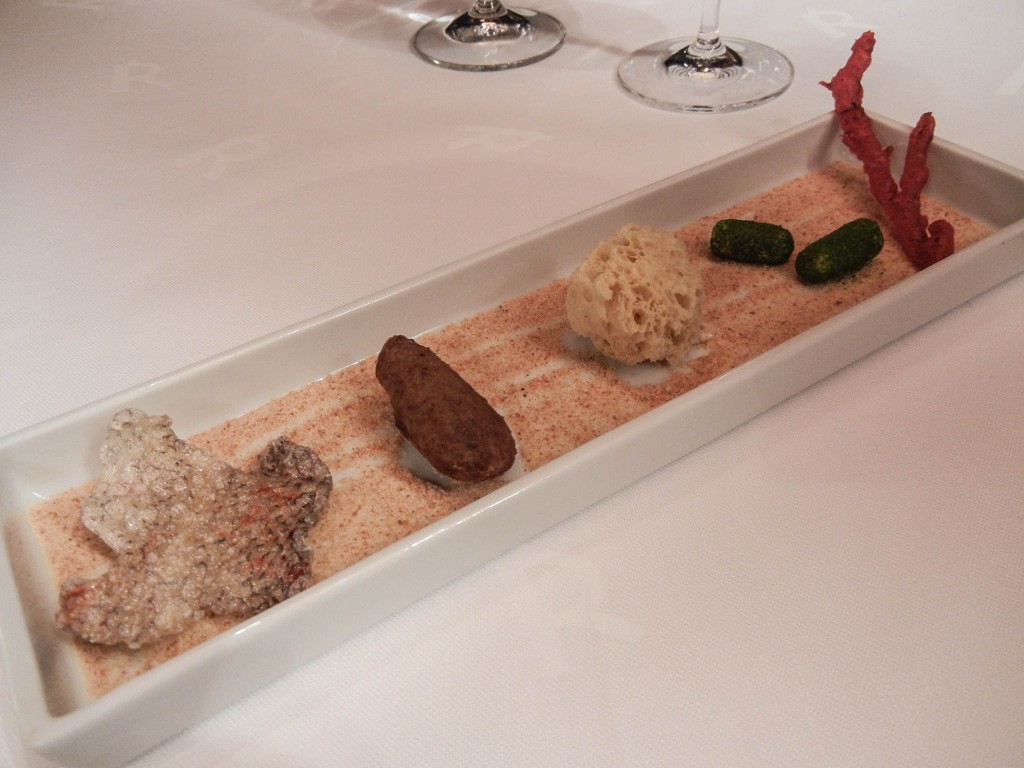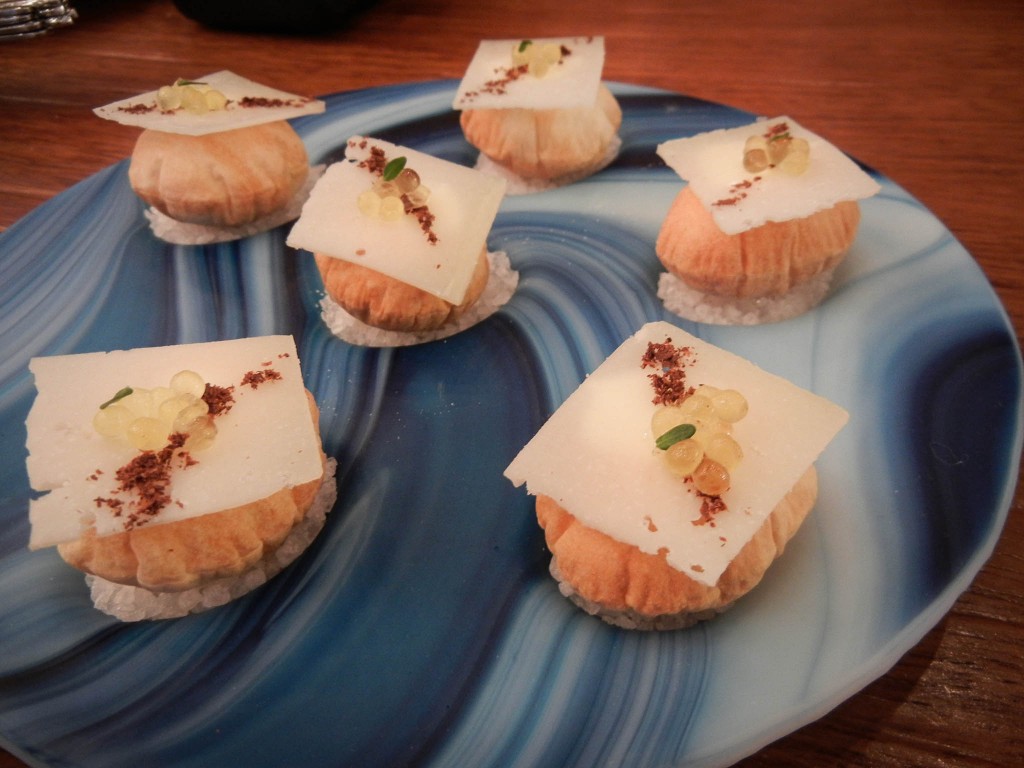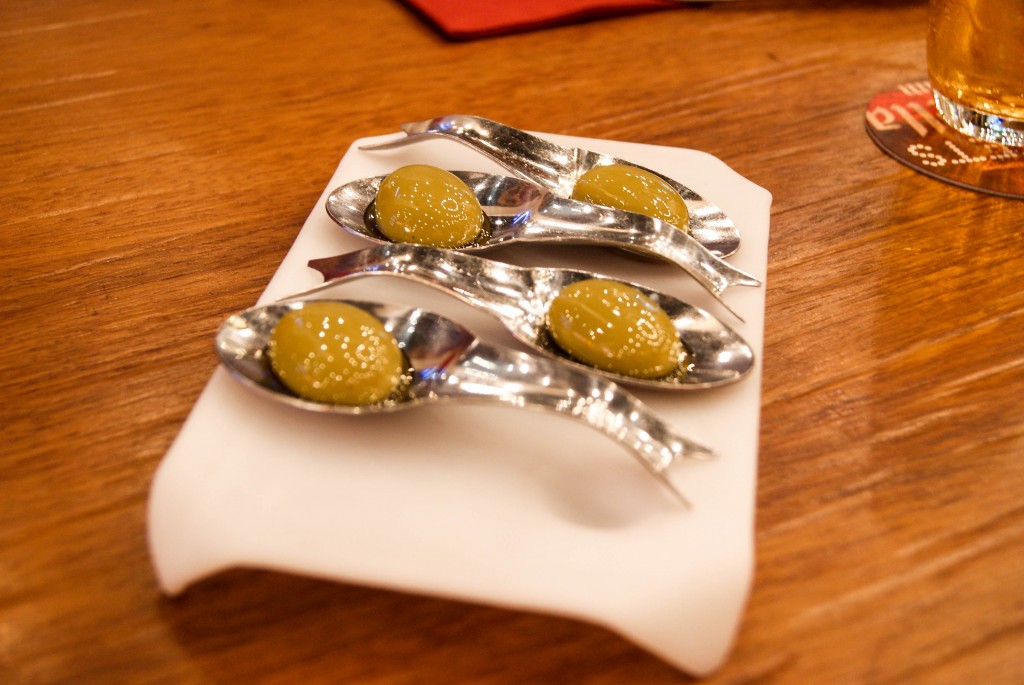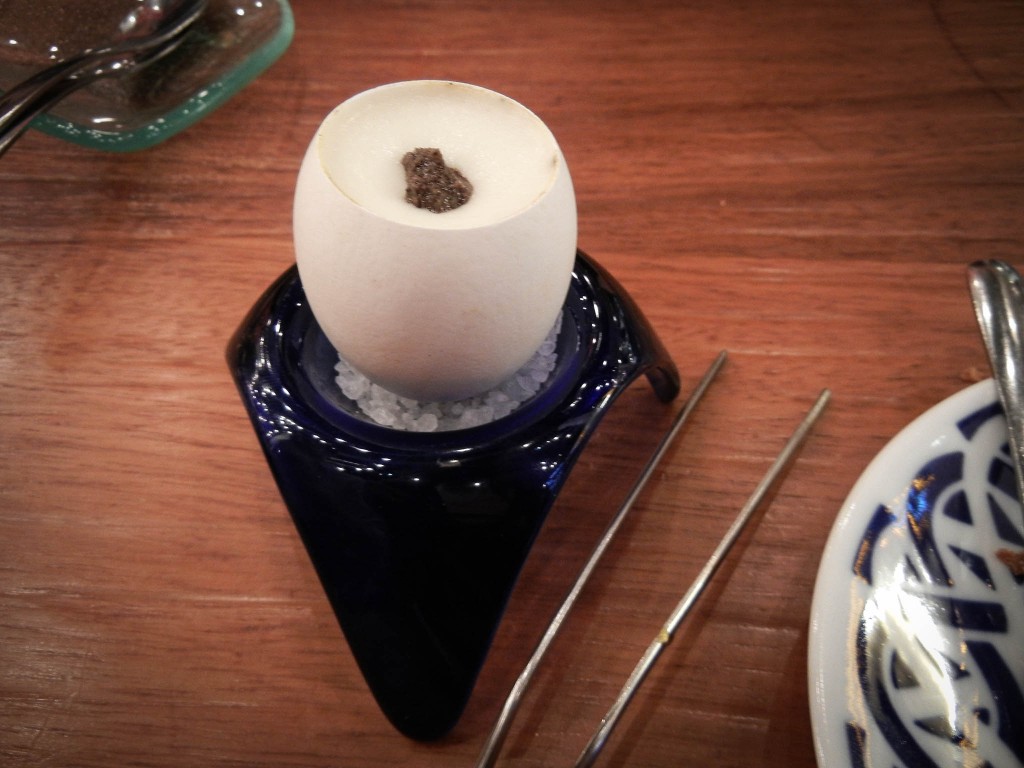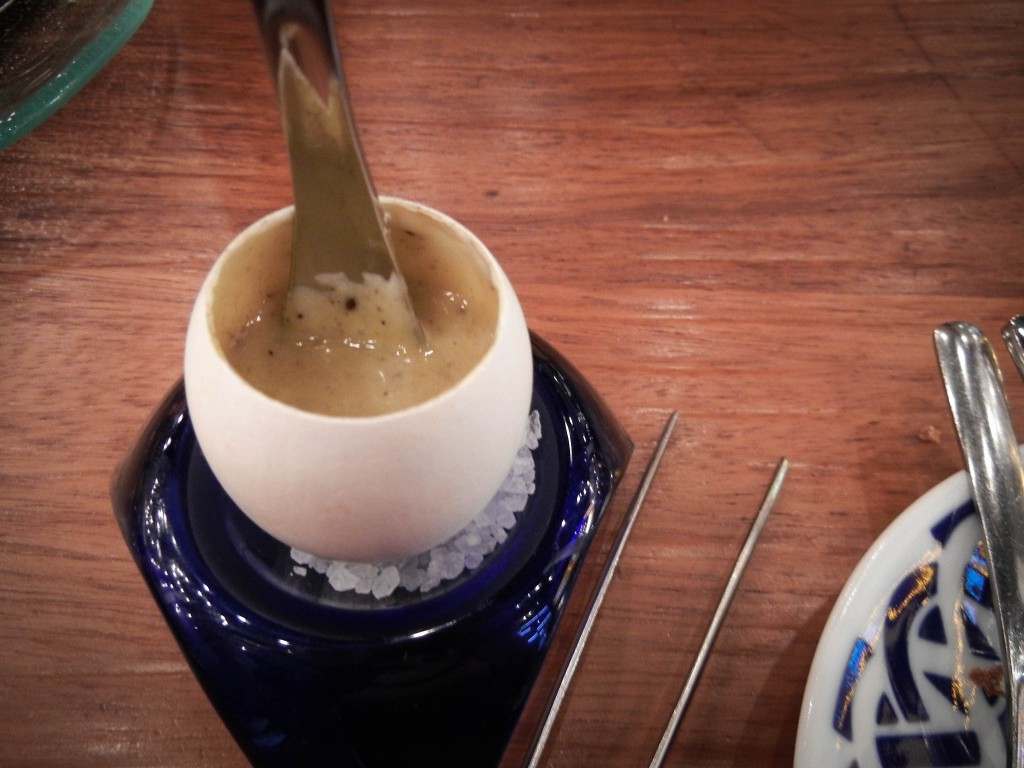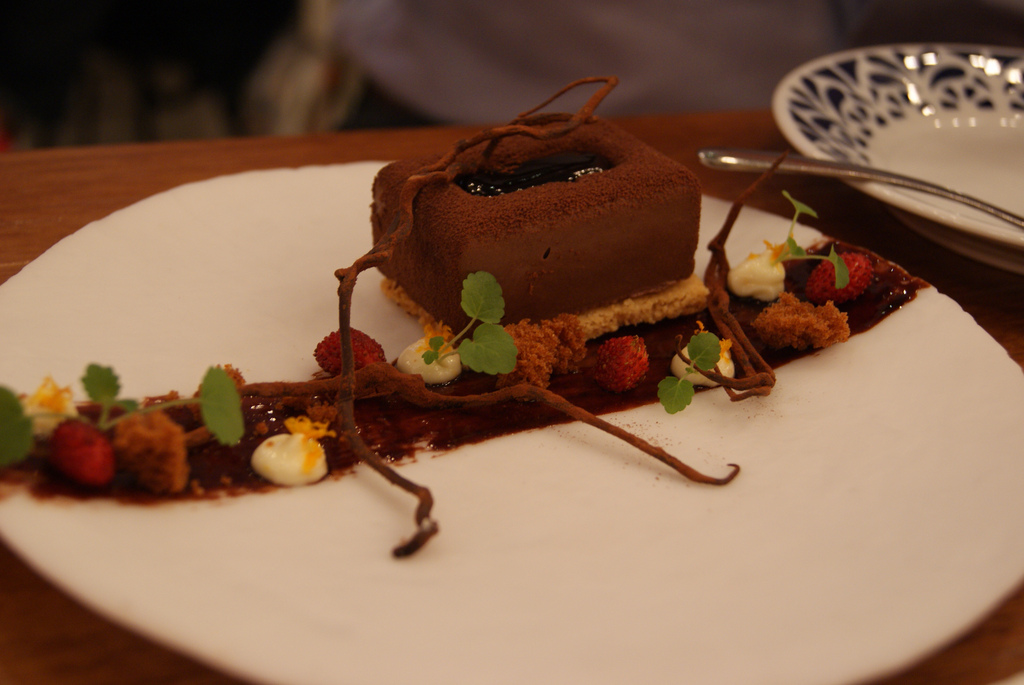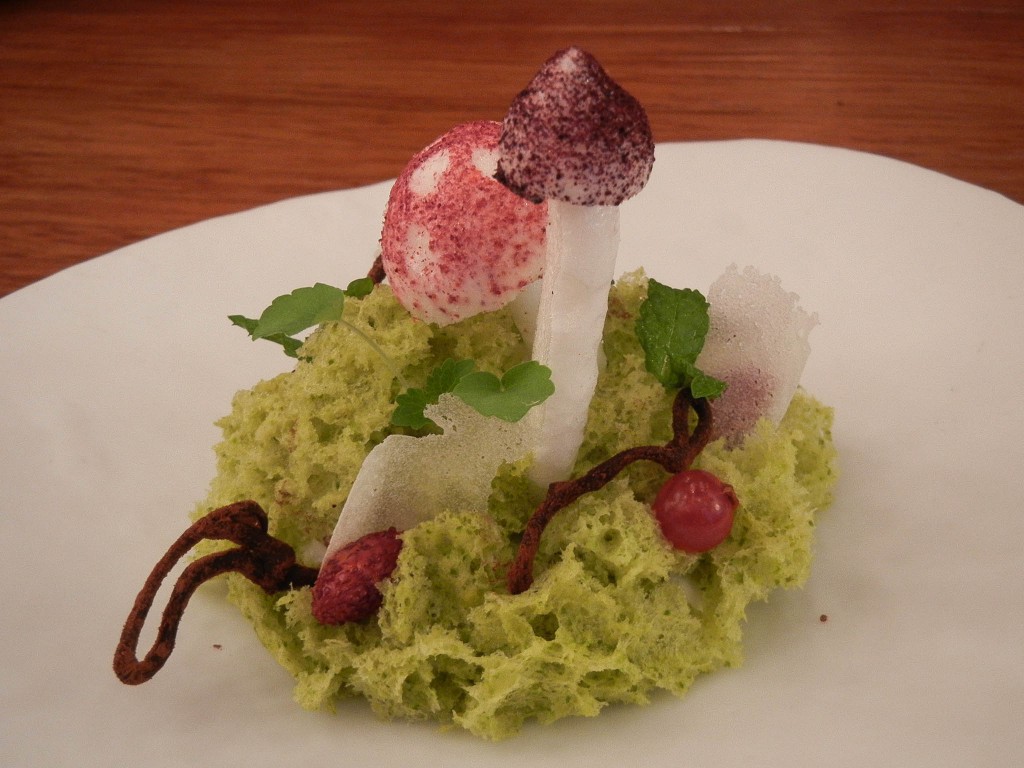 RELATED LINKS
Mercado de San Miguel Official Website
Have you been to Spain? What did you think of the food? Have any recommendations? Let us know in the comments section or via our Facebook and Twitter accounts.