We here at cityseekr understand times are tough, and many of us might find it difficult to enjoy a decent bottle of wine on a budget. However, what many don't realize is that the selection of delicious but affordable wines available at such grocery outlets as Trader Joe's or Safeway is quite expansive, indeed.
Long gone are the days when great bottle of wine would run no less than $15. Unfortunately, this was a time when the average wine enthusiast related the actual cost of the wine with its resulting taste–i.e., the more expensive the wine, the better it will taste. This correlation was, and still is, certainly false. Many wine producers, distributors and sellers took advantage of the economic "miracle" of the last decade and over-charged for wine that would most definitely turn the noses of even the least experienced of wine connoisseurs. Today, market forces have driven down the cost of wine to something more manageable for the 99% of us who have barely $10 a week to spend on such beverages.
The proposed format of my reviews will include one red and one white wine selection, chosen mostly at random, or by label (if I find the label to be particularly captivating). Every now and then, I may review an apéritif or a beverage best enjoyed after dinner or during dessert. In the end, my goal with this series is to bring to your attention several affordable but delicious wines available at your local grocery store, my thoughts on how they taste, and whether or not I recommend that you buy a bottle.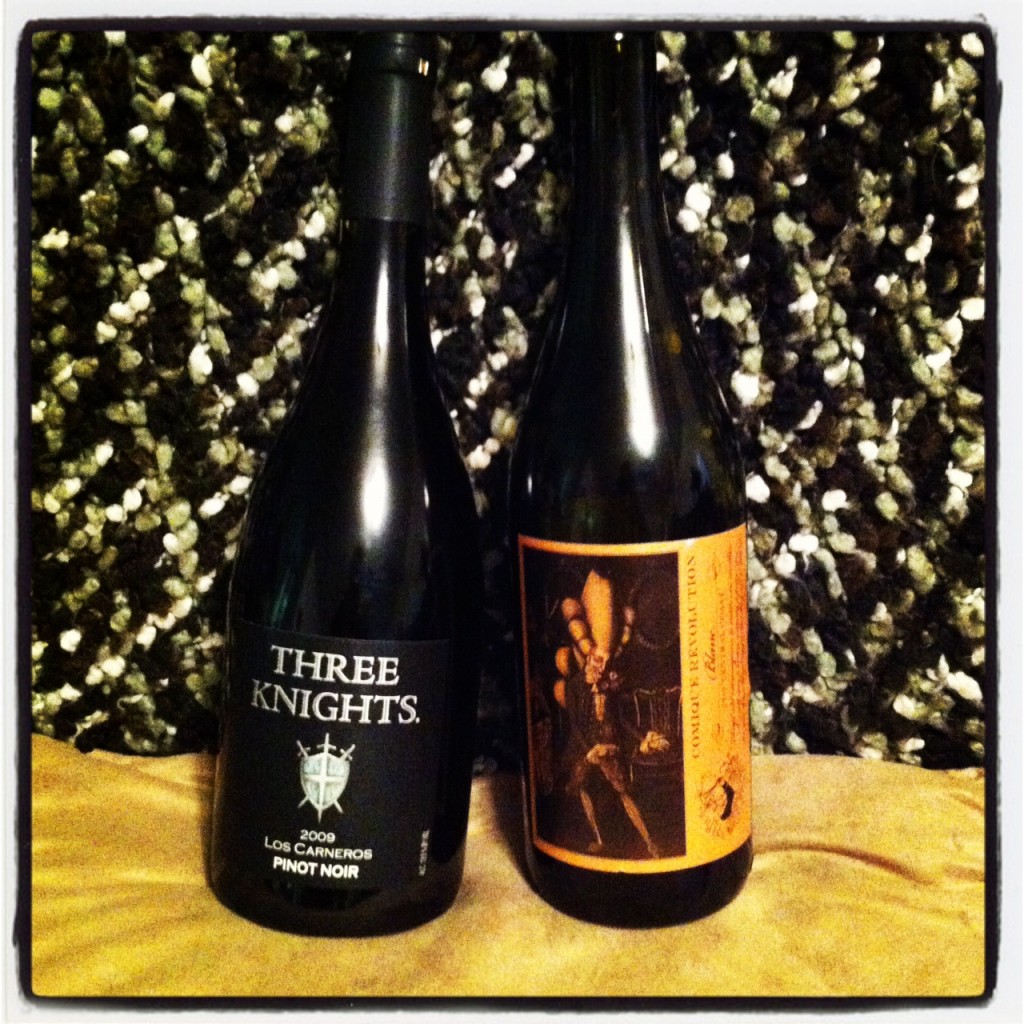 This week I'll be reviewing two wines showcased by Trader Joe's: Comique Révolution Blanc (Central Coast) and Three Knights Pinot Noir (Los Caneros). Continue reading →