Cue our second Disney-related post! Ayeon, our intern from Korea, is back with a few snapshots of her recent trip to Disneyland and Disney California Adventure Park. For her, it was a slice of her childhood.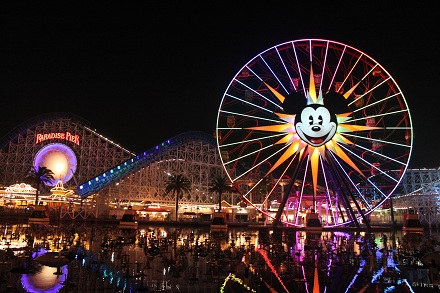 What's one place in the USA that people from all over the world can't wait to visit? I think it's Disneyland, the happiest place on earth! I was lucky enough to have a long vacation from work over the holidays, so I decided to make it special by spending the first day of 2012 in Disneyland. Disneyland is one of the main reasons why I wanted to come to the USA.
I'd love to introduce a few tips on how to really enjoy Disneyland.
Tip No.1: Enjoy the benefit of the Fast Pass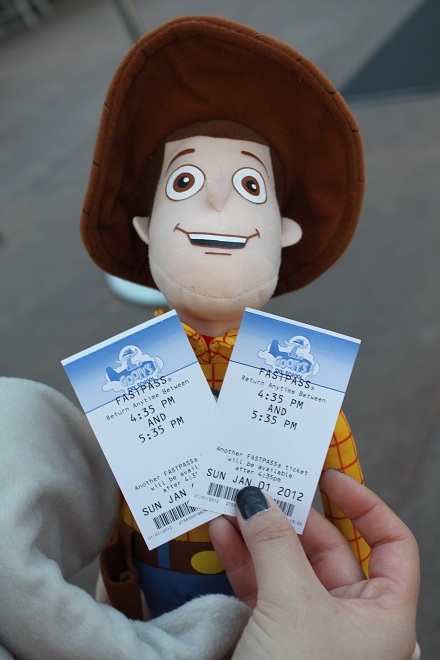 Disneyland is too huge to experience in only one day. It consists of Disneyland Park and Disney California Adventure Park. You should take advantage of the Fast Pass system to spend your time effectively so you can visit as many spectacular attractions as possible. First, pick one from the list. When you insert your admission ticket into the Fast Pass machine next to the line for the attraction, it creates a Fast Pass ticket. If you visit that attraction at the written time on it, you could be the very first person in the long line.
Tip No.2: Place your luck on the game table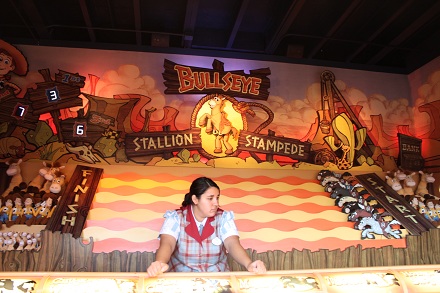 Forget fortune cookies for today and try luck your at one of the game tables. I think we need to return to the innocence of childhood sometimes, so be a kid again at Disneyland. Play, talk and love! At Disneyland California Adventure Park, there are some game booths where you can fish, shoot a target with a water pistol, or score a goal. You can be a superman in front of many people, so claim the spotlight and win the prize!
Tip No.3: Make your own picture
I strongly recommend that you take a lot of pictures to keep as your own special souvenirs. Pictures have the power to remind you of the day's weather, the atmosphere, the feeling you had, and the companionship. Be a model! You don't need to learn the catwalk or runway, just do what makes you smile. You can discover who you are in the reflection of the lens. Pictures are a great way to express yourself.
Tip No.4: Pay attention to your free brochure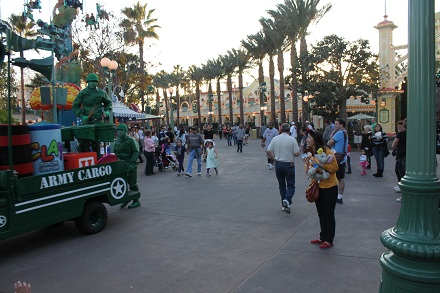 Don't be afraid to look at your free brochure. It's very simple. You can check the parade schedule so you don't miss your favorite Disney character. I'd love to recommend my top picks for entertainment: In Disneyland, I recommend Fantasmic! and the fireworks show. In California Adventure, I recommend Aladdin, and the World of Color water and light show. I am pretty sure that World of Color is the most fantastic thing I've ever seen. It's beyond description.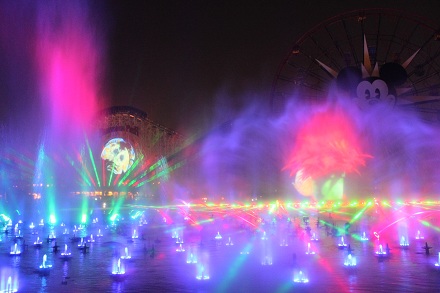 Tip No. 5: Bring Disney back with you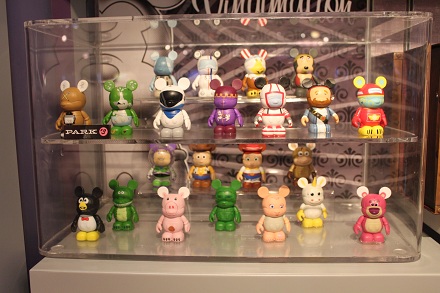 My supervisor, Chris, collects Vinylmation toys–the new collectible vinyl series featuring original designs from Disney theme park merchandise. Honestly, seeing his collection is one of the things I like about coming to work. Even when I tease him that I'll steal them all one day, he never gets angry. Living on your own in a different country without any family or friends is difficult for the first time. So, I started collecting from the Vinylmation series too, along with other Disney characters. When I feel lonely or frustrated, collecting Disney stuff keeps me occupied and it makes me smile.
So in conclusion…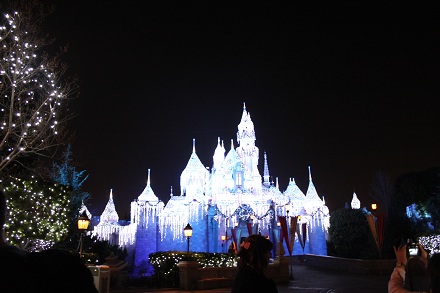 You know the beautiful castle that appears at the beginning of Disney movies? It's there in Disneyland, right in front of you. Isn't it awesome? The Walt Disney Pictures logo reminds me of my childhood. When I was in elementary school my younger brother was born, which took my parents' spotlight away from me. While my mother recovered after childbirth, I spent my time at home alone after school. My mother always turned on Disney movies such as The Lion King, Toy Story, Aladdin and The Little Mermaid in English. I regarded Simba, Buzz, and Woody as my friends, and I am so glad I finally got the chance to see them come to life. Don't miss the chance to revisit your childhood!
Oh Disneyland, you will never stop being awesome. What are your favorite parts about Disneyland? Let us know in the comments section, or via our Facebook and Twitter accounts.