If you happened to read and enjoy our first article in this series, then you already know that we here at cityseekr are tasting our way through various inexpensive wines that can be found at your local grocer, often for less than $10. This installment of "Wine for the Weekend" highlights two wines from the Sacramento-based Bogle Vineyards.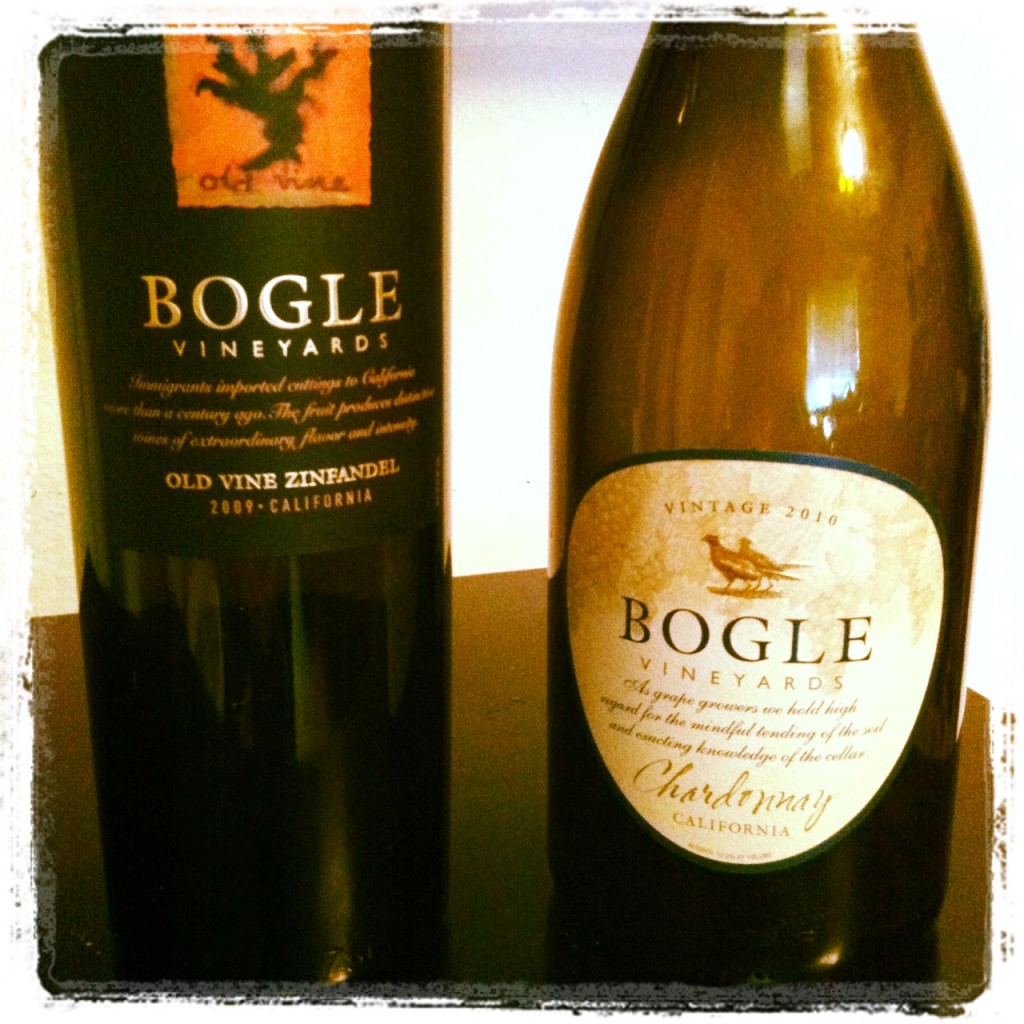 Bogle Vineyards is a family-owned and operated group of vineyards, a winery and a tasting room that is located on the Sacramento River delta in Clarksburg, California. With over ten vineyards along the delta and nine more throughout the rest of the state, Bogle is indeed a California wine maker to be reckoned with.
However, the good thing about most family-run vineyards is that their wines tend to take on a flavor and substance that reflects, in some cases, several generations of honing the family's own unique wine making craft. Truly, in the wine trade, age and tradition are of the utmost importance when producing wine of tremendous quality. Bogle Vineyards exemplifies this traditional ideal in wine making, at a price that most can afford.
This time we will explore two wines of both the zinfandel and chardonnay variety: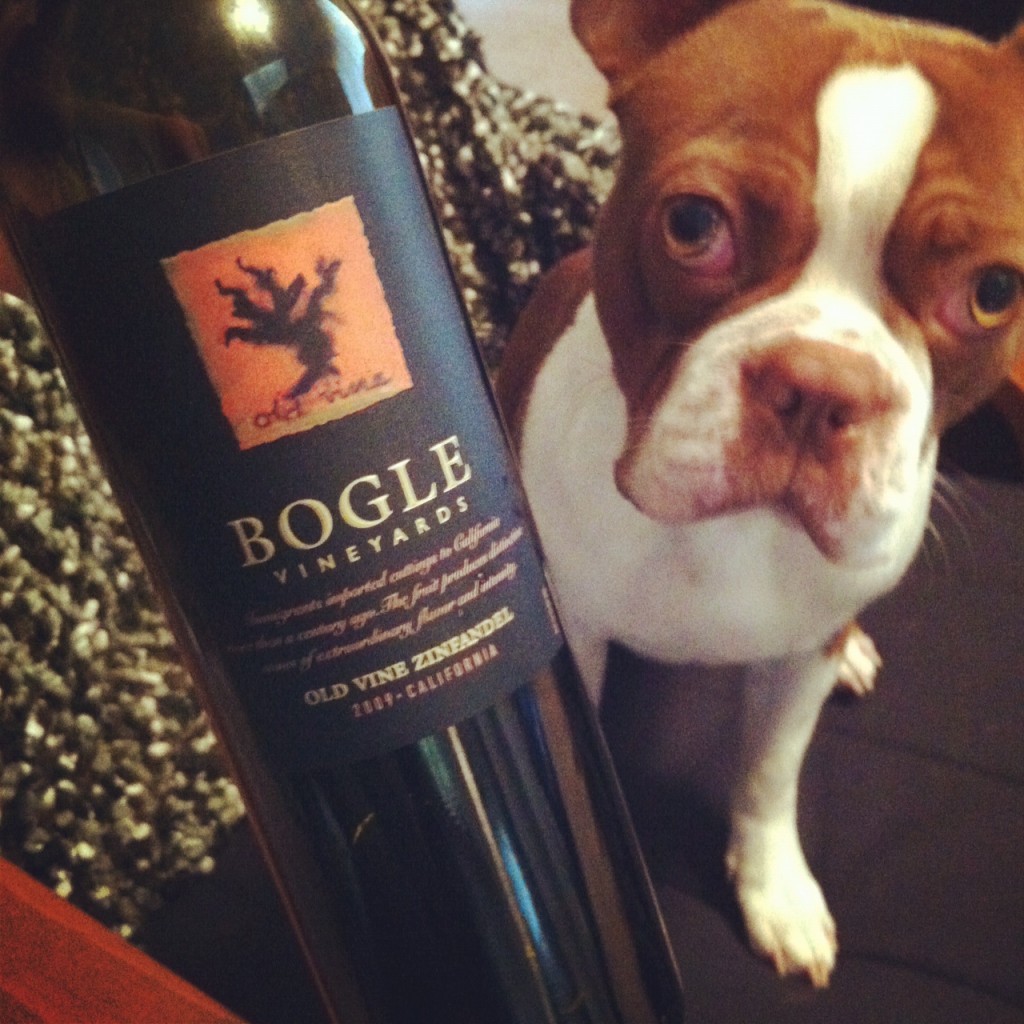 The first is Bogle's 2009 "Old Vine" Zinfandel (ABV: 14.5%), which was, at only $9.99, quite a pleasant surprise. I loved the wine's smooth, velvety texture and how it perfectly complemented my own personal palate for wine. The flavor, too, was rich and substantive–the taste of berries added a nice hint of sweetness without overpowering the wine's other, more spicy flavors. Overall, this was a delicious wine that I will not think twice about buying again or bringing with me to a social event.
Label: 4/5 (Artistic and sophisticated if not a little underwhelming)
Aroma: 4/5 (Very nice aroma; rather normal)
Flavor: 5/5 (This is where the wine shines; excellent texture and flavor)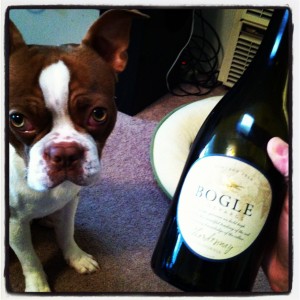 Next up we have Bogle Vineyard's 2010 Chardonnay (ABV: 13.5%)–another impressive wine selection from this up-and-coming wine maker that is sure to tantalize even the most discerning taste buds. Also, at only $8.99, the price is more than right. Like the "Old Vine" Zin, the highlight of this Bogle wine is the gloriously rich and complex flavor that runs the gamut of your run-of-the-mill chardonnay flavors–apple and citrus, for example–while ingeniously adding hints of vanilla and spice to liven things up. Also, the wine showcases a certain buttery texture that seemed all at once foreign to me and my previous experiences with chardonnay, but also quite natural and enticing. Overall, like the "Old Vine" Zinfandel, this Bogle creation is truly mind-boggling, and a winner in my book.
Label: 3/5 (Nice, but relatively uninspired)
Aroma: 4/5 (Captivating citrus essence, but nothing too special for a chard)
Flavor: 5/5 (The flavor is what this wine is all about)
Relatively unknown only a few short years ago, Bogle Vineyards has since, and quite deservedly so, grown to become quite a successful player in the budget-to-mid-level wine market. While the wines I've tried from their vineyards might be experiencing a few growing pains where creativity on a more superficial level is concerned (e.g., the label and aroma), Bogle has more than made up for these tiny shortcomings with the awesome flavor and texture that is simply astounding–boggling, if you will. Take it from me and many others blogging this wine's praises–you most certainly can't go wrong with these Bogle selections.
Have you tried the wines reviewed this week? What did you think? Let us know via the comments section, and don't forget to follow cityseekr on Facebook orTwitter!